This month we've enjoyed Bible study about the Resurrection.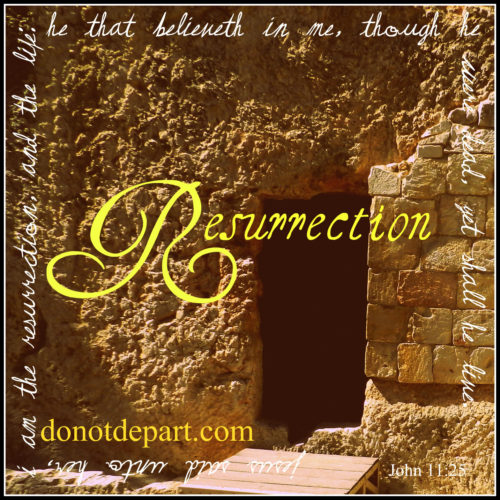 Bible study tools for the Resurrection:
We've looked at the records of people who came back to life.
Psalms provided opportunity for reflection.
We looked at spiritual resurrection.
During Passion Week we used a printable reading list of scripture.
Patti shared Passover's Path to the resurrection.
Easter Printables: 
Count Down to Easter – 3 week Bible study plan
Bookmarks of resurrection scripture & prayer
A timeline of the crucifixion and resurection events Thursday through Sunday
We pray that this season has given you fresh reminders of why the Resurrection gives us cause to celebrate new life in Christ.
He is Risen!  He is risen, indeed.