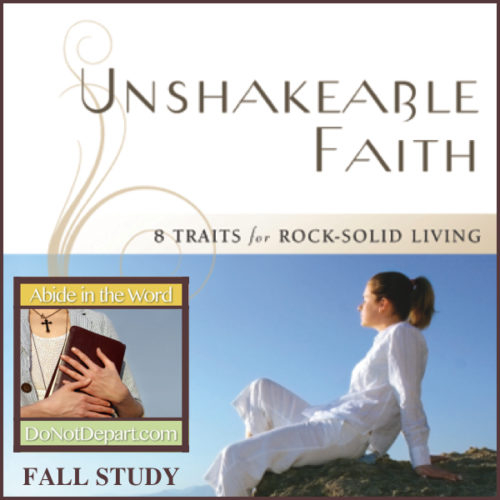 This real-life story is an excerpt from "Unshakeable Faith: 8 Traits for Rock-Solid Living." It demonstrates this week's faith trait: Lives by the Power of the Indwelling Holy Spirit. You can purchase the book on Amazon or CBD.
How does a mom keep going when she knows she could lose her son any moment? Wende's answer comes without hesitation. "I couldn't have done this for five minutes without God."
Ethan was diagnosed with an extremely rare condition when he was just ten years old. Arterio-venous Malformation (AVM), an abnormal formation of blood vessels in the brain, can cause seizures, hemorrhages, and strokes. Larger AVMs, like Ethan's, results in progressive neurological deterioration. And a ruptured aneurysm is a daily possibility.
Wende smiles when she describes Ethan's early childhood years. He was in the gifted program at school, could beat his dad at Chess, and loved to write and garden. Ethan was a beautiful and happy child with a contagious grin.
There was no hint of a problem until ten-year old Ethan's hands started shaking. It took eight months and several doctors before they received the AVM diagnosis. Shortly after that Ethan suffered a stroke.
The stroke left Ethan with some physical challenges but it did not weaken his spirit or his faith in God. He never asked "Why me?" Instead Ethan firmly believed that God wanted to use his illness for a specific purpose.
Wende agrees completely. "I've seen God use Ethan to change people's lives. They've caught his joy. He loved people just the way they are. The way he lived taught people not to get caught up in things that don't really matter."
But how did Ethan's mom cope? Wende remembers a specific moment just days after the diagnosis. "I was washed by an overwhelming sense of God's peace and I felt God whisper, 'I've got this.' And I believed Him."
The Holy Spirit continued to pour peace into Wende's life. "Those moments were a rest from all the things I had to deal with, so I could keep going."
Wende experienced the Holy Spirit working in other ways as well. Joy when she was grieving. Strength when she felt weak. The constant awareness of God's presence and love. And the physical support of God's people.
After nine years of battling AVM, Ethan went home to heaven. Today, the day after Ethan's memorial service – Wende is choosing to cling to the peace God continues to provide.