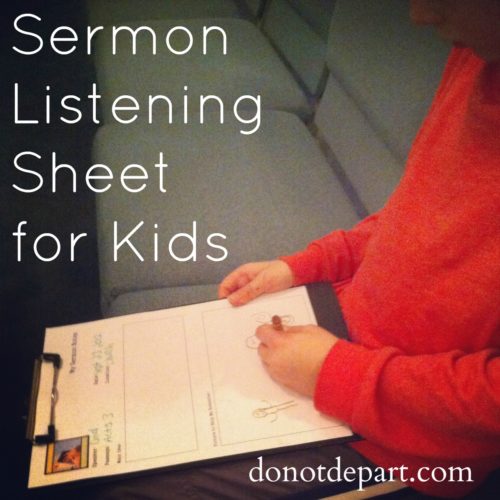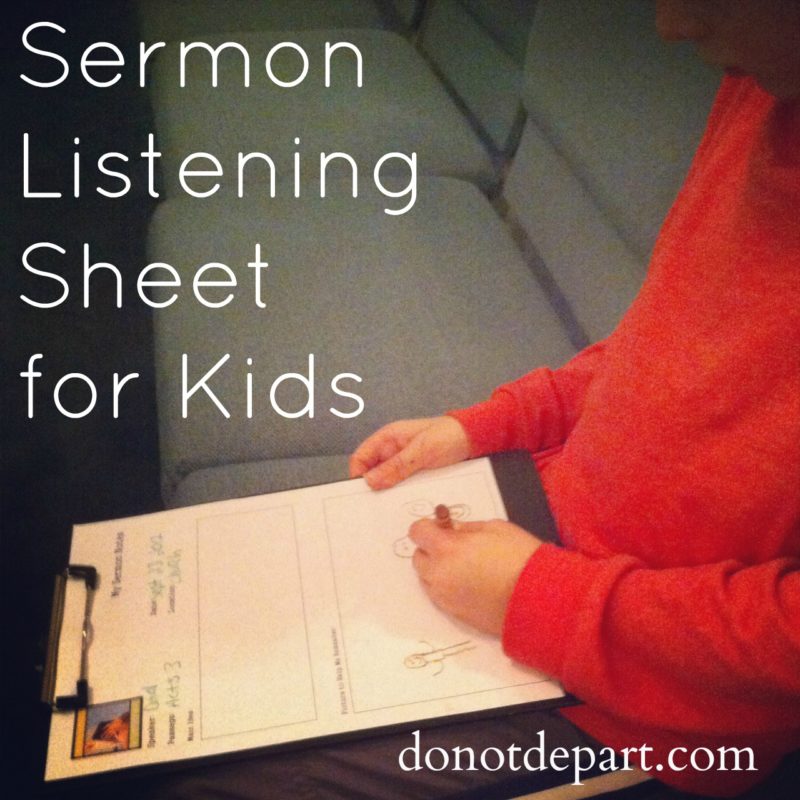 I sit on the front row of chairs every Sunday listening to my husband/preacher with our son by my side. Most weeks our almost-seven year old is wiggly and just can't help but loudly whisper, "Is Daddy almost finished?" about five minutes after Daddy has started.
I thought it would be a perfect time to introduce him to the practice of taking notes during sermons. He's still a little young to outline Daddy's three points and the application, but he isn't too young to listen well enough for the Holy Spirit to impress something on his heart from the pages of Scripture.
This listening sheet has room for notes and for a picture so your kids can illustrate what the sermon is about or what they will do to apply what they learned. You could even add their notes to your notebook!
Click here for your free printable: My Sermon Notes.  (perfect to go along with Caroline's printable for your sermon notes!)