I'm a planner by nature.My mother teased me for twenty-five years that I've always had a five-year plan. And pretty much followed it.
Until I had my son.
God felt it time to teach me that my days and my plans for those days are not my own. And my son is a perfect vessel to teach that, among many other valuable gifts.
Dropping My Plans for Better Plans
My son has multiple special needs and is a very in-the-moment boy. Who cares about what's happening tomorrow when we have the joy of right now?
Now, besides therapies and medical appointments, I barely plan more than a week in advance, maybe a month. And it's a lot better this way. Because I never know what will come up (a hospital trip, a split toe, an extra therapy session, a impromptu dance party when his favorite song is played), I'm more apt to adapt. And, for me at least, I'm more likely to lift the day, the afternoon, the hour up to God.
My son teaches me it's best to drop my (feeble) plans for a better option, whether that's stopping to hug someone who needs to smile (he does this a lot), an unplanned reading marathon (I almost always stop for this), or to admire an aspect of God's creation (animal, plant, or otherwise). Being willing to drop my own plans keeps my eyes open for how I can best serve God and best trust Him within every minute of my day.
The Shepherds' Gift
Sometimes I need a little push (or obvious shove) to drop my plans though. I like to be in control (a myth). I like having an idea of what will happen in the day. But, you never know when glory will show its face.
The shepherds tending sheep outside of Bethlehem knew this much better than I do.
"And there were shepherds living out in the fields nearby, keeping watch over their flocks at night. An angel of the Lord appeared to them, and the glory of the Lord shone around them, and they were terrified. But the angel said to them, 'Do not be afraid. I bring you good news that will cause great joy for all the people. Today in the town of David a Savior has been born to you; he is the Messiah, the Lord. This will be a sign for you: You will find a baby wrapped in cloths and lying in a manger.' Suddenly a great company of the heavenly host appeared with the angel, praising God and saying, 'Glory to God in the highest heaven, and on earth peace to those on whom his favor rests.'" – Luke 2:8-14 (NIV)
The shepherds' plan was to watch their flock over the night, as they usually did. But then glory showed up in the form of an angel (which we can't even imagine how brilliant and amazing and humbling of an experience that would've been). This angel brought them the news. The news all believers had been waiting for. The Messiah was here.
But false messiahs had popped up all throughout history. What would you do in this situation? Would you change your plans and try to find out what happened? What about your sheep? Who would tend them if you ran off? That's your livelihood! Shepherds were often very loyal and dedicated to keeping care of their sheep (think of Matthew 18:12-14).
Here is what the shepherds did:
"When the angels had left them and gone into heaven, the shepherds said to one another, 'Let's go to Bethlehem and see this thing that has happened, which the Lord has told us about.' So they hurried off and found Mary and Joseph, and the baby, who was lying in the manger." – Luke 2:15-16 (NIV)
They hurried off. That doesn't suggest hesitation to me. They dropped their plans of tending sheep to race after this news. But they didn't return to their grazing and sleeping sheep right away:
"When they had seen him, they spread the word concerning what had been told them about this child, and all who heard it were amazed at what the shepherds said to them…The shepherds returned, glorifying and praising God for all the things they had heard and seen, which were just as they had been told." – Luke 2:17-18, 20 (NIV)
They changed their plans further and went around town sharing this good news (using their gift of voice). Their change of plans helped spread the message that Christ indeed had been born! Besides Jesus's parents and heaven's angels, these shepherds, who sacrificed their original plans to receive God's much-better plans, were among the first to help celebrate the newborn King.
I love how Julie put it in her introduction post for this month:
"The best gifts are uncommon. Gifts carved out sacrificially by one who felt the cost, but gladly gave anyway. Gifts crafted uniquely when inspired by love for the receiver, outweighing the love of self."
Both lifting our plans and receiving His plans are gifts to Him and gifts to us. Here's what I'm praying for you and for myself this Christmas:
God, thank You for the birth of Your Son. For the grace in that ultimate gift. Remind us this Christmas to lift our own plans to You and keep in mind that You might have better plans. Keep our eyes open for how to share Your love this Christmas with our plans, our actions, and our hearts. 
How are you lifting your plans to Him this Christmas as a gift to Him and a gift received? (Click here to read the rest of the posts from this month on uncommon gifts.)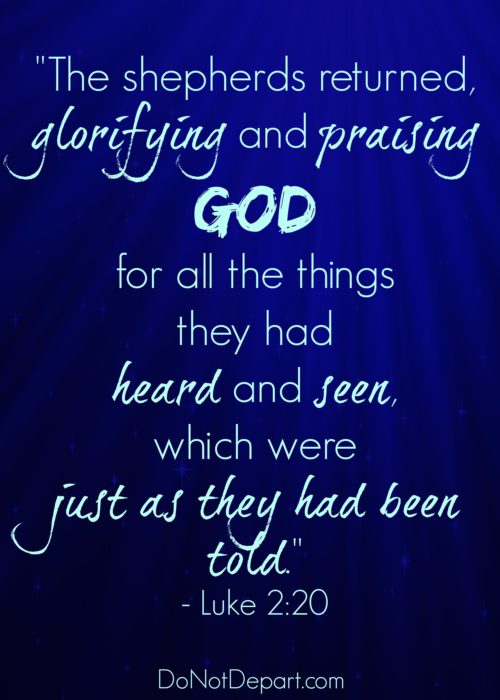 Download this free verse printable as a reminder to share the good news this Christmas. (You can also use it as a screen wallpaper.) Click here to access the image and then download to your computer.