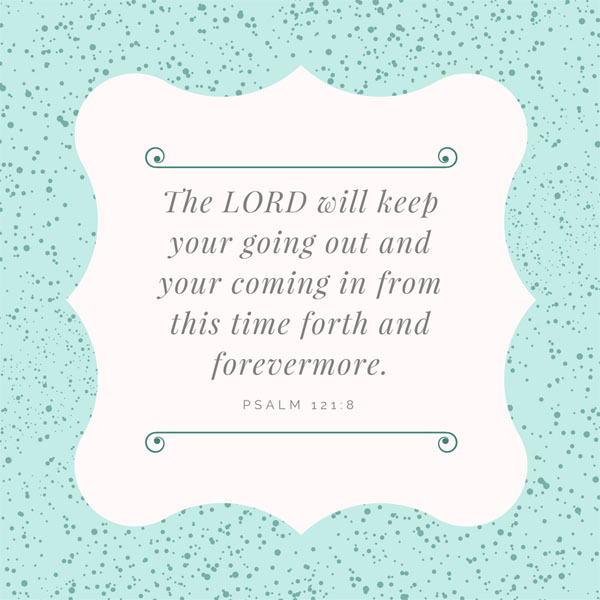 While this is our last official week to memory Psalm 121 together, I pray that you will continue to dwell with God in these words for a long time to come.
This final verse is a fitting conclusion:
"The LORD will keep your going out and your coming in
from this time forth and forevermore."
Psalm 121:8 (ESV)
The Lord is with us in our daily details, our goings out and comings in. He cares about our trips to the grocery store, He goes with us to our jobs, He settles us in when we arrive home at the end of the day.
He "keeps" (guards, attends to) us with Him at all times.
May this truth settle in your soul this week, that you are never alone, that you are always kept, always loved.
Thank you for journeying with us through this Psalm. How has the Lord shown Himself to you through Psalm 121 these past 6 weeks? 
Please leave a comment here or visit our Hide His Word Facebook group to continue the conversation.
See all the posts on Psalm 121 here.