I've said it before, the most important thing about you and I is what we believe. Specifically, it is of utmost importance what we believe about God and what we believe about ourselves.
Our beliefs affect everything.
That's why we love theology here at Do Not Depart. Because we know that if you and I  get our theology—what we believe—in line with Scripture, and walk forward with what we discover, our lives will truly be transformed.
This month we will be looking at the great doctrine of adoption. We'll take a look at the heart of the One who chose us and all the implications for the God-adopted child.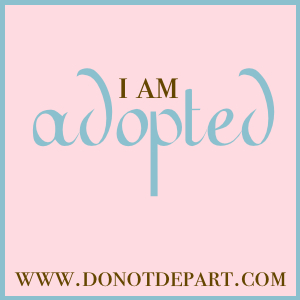 What do you think about the reality that you were hand-picked by God to be a part of His family? What are some of your favorite "adoption" verses?
Share them with us, in the comments!