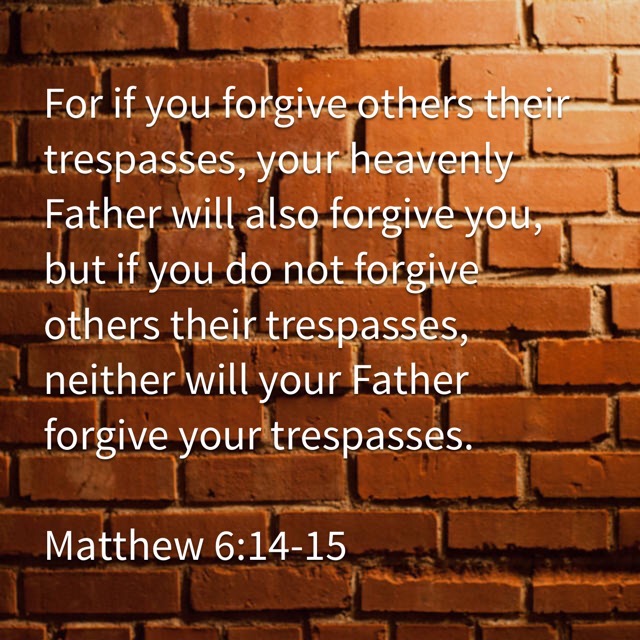 "Trespasses" here means literally "falling to one side" (Greek word paraptoma).
Has anyone fallen on you lately? And hurt your feelings or wounded your relationship? How hard or easy has it been to pull out from under it, and love the person anyway?
Or perhaps you're struggling to forgive yourself for yet another fall of your own.
We all fall off our chosen paths quite frequently, yet God awaits us with open arms each time we return back to Him.
As we read and memorize Matthew 6:14-15 this week, may we each be helped to forgive others and ourselves more easily as we remember how the Father forgives us.