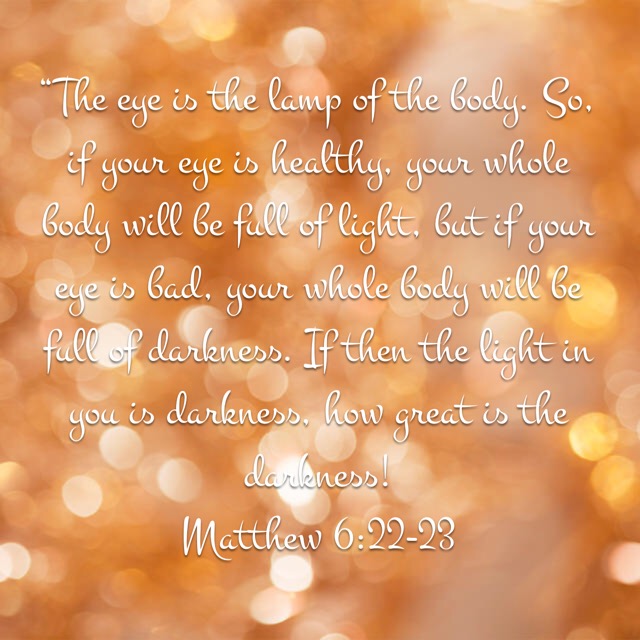 Do you have perfect vision?
The past few years I've had to use reading glasses to see up close. Without them, I can barely read—unless the lighting is very good. With bright light my vision is clearer and I see more focused.
Jesus was telling his followers and us in Matthew 6:22-23 (our memory verses for this week) that light is critical to vision. With healthy views, we can see clearer and stay more focused.
As you meditate on these verses this week, look for light sources around you to remind you of the Light source within you. Keep Him shining brightly.
How do you keep your eyes healthy, physically and spiritually? Please share in the comments.