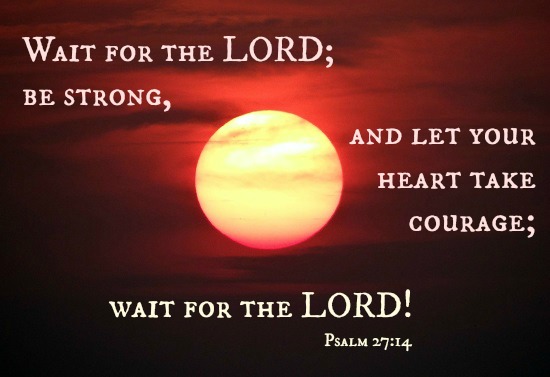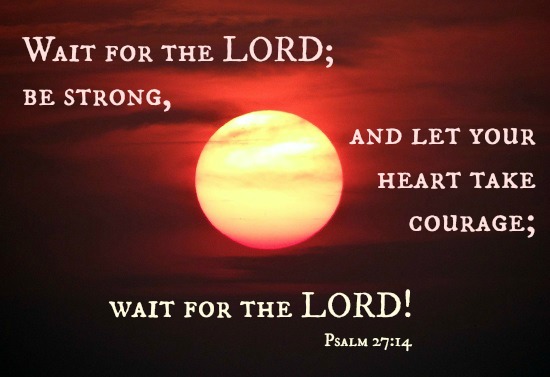 Saying it once wasn't enough for David. He writes this message twice:
Wait for the LORD. . . . Wait for the LORD!

After 14 weeks in Psalm 27, we end with this strong message to be strong and draw courage not from our own strength, but from God's.
Instead of despondency, choose dependency. Wait in confident expectation, for God will do good things.
Thanks to all who prayed and participated with us as we memorized this inspiring chapter. After this week, we'll take a few weeks off, then begin again soon with another chapter of the Bible to hide in our hearts. We hope you'll join us then!
Wait for the LORD; be strong, and let your heart take courage; wait for the LORD!
Psalm 27:14