We make lists. To do lists. To read lists. To buy lists.
We live in a fast paced society that is all about getting things done. Go. Go. Go. Our culture sees the power in movement. But in all that getting ahead, we miss the power of remembering.
Sometimes? At the end of a day, I make a list of the things I accomplished simply so I can check them off. Yes, I'm one of those people. But there is a certain power and momentum in remembering what we've done.
Apparently, the Psalmist was a list maker too. But he didn't make a list of all the things he has or hasn't done. Instead, he made a list of all the things God has done.  And wow what a difference it made!
In Psalm 77, the writer was having a terrible, horrible, no good, very bad day.
…I would not be comforted… (v. 2)

I was too troubled to speak. (v. 4)
Ever had one of those days? Ever wonder how to change the course of one of those days? Here's how he did it:
Starting in verse 13, he began to simply list the wonders God has done.
Your ways, God, are holy. What god is as great as our God? You are the God who performs miracles; you display your power among the peoples. (v. 13)
The change in tone, attitude and hopefulness of the passage is simply remarkable from verse 13 onward.
With your mighty arm you redeemed your people, the descendants of Jacob and Joseph…You led your people like a flock by the hand of Moses and Aaron. (vv. 15, 20)
He may not have immediately felt different, but he immediately spoke different and that changed everything.
He took his eyes off of himself and what he could or couldn't do. Instead put his eyes on God and what He has already done and will do again.
You see, God doesn't change. He has been faithful to do wonders and He will be faithful to do wonders. Our greatest times of struggle are simply when we forget to remember.
Make a list
Keep a journal of the things God has done in your life. When troubles come your way, fight them with remembrance of the wonders He's done.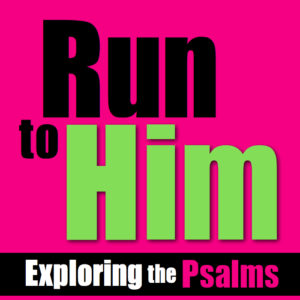 What is one thing He's done that you can remember today?
What did you learn from your study of the Psalms this week?
________________________________
Kat blogs at Inspired To Action, a site dedicated to helping moms develop the habits and skills they need to effectively manage their homes and raise children who are prepared to change the world. Kat and her husband live in the great state of Texas and have 3 children ages 7, 5 and 2.