The Word of God is inspired by the Holy Spirit. And, as with so much of what He does on earth, God used mere men to record the precious words that give us hope and guidance.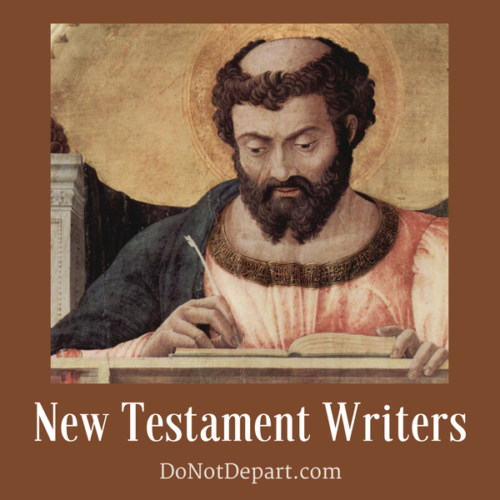 For students of the Word, history and context give deeper insight into the heart behind the words we examine. This month we will be discussing the men whom God used as His scribes to write the letters which now comprise the New Testament.
From a poor fisherman to a highly educated Roman citizen, the writers of the New Testament varied greatly in background, personality, and writing style. But all were chosen of God for the express purpose of recording the holy Scriptures. Understanding more about each of them can help us dig even deeper into what God has for us in His Word.
Do you have questions about the writers of the New Testament? Share in the comments, or in the Do Not Depart Facebook community, and we will help you find answers.
Save