We have options. Do they get any plainer than this?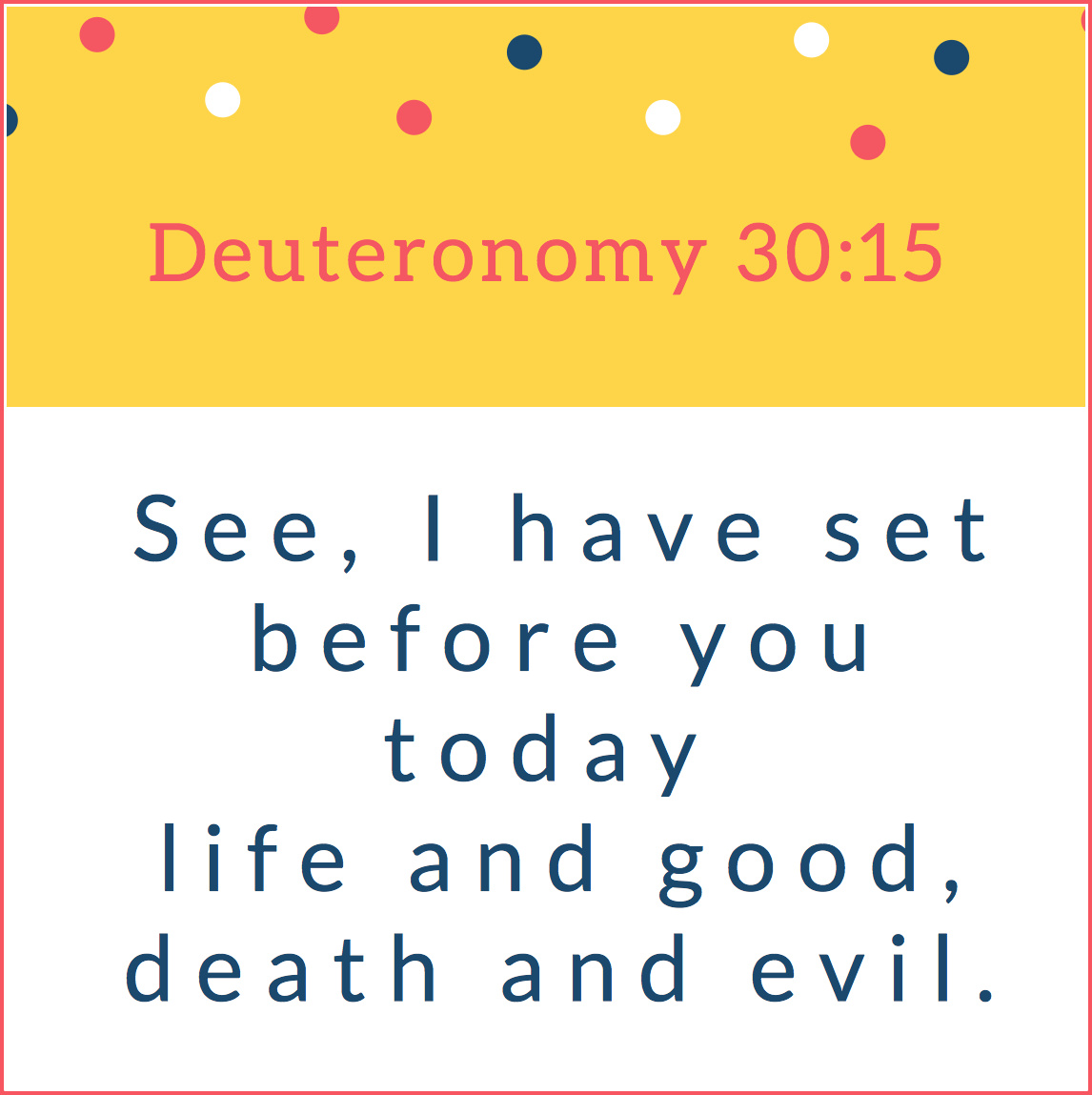 Memorize This Week
"See, I have set before you today life and good, death and evil."
Deuteronomy 30:15 (ESV)
The Choice Is Yours
See? We are doing this. We made a choice and we are memorizing Deuteronomy 30:11-20, one verse at a time.
This week we have another simple verse. (But be forewarned—next week is a long verse. Read ahead if you can!)
Moses lays down the ultimate invitation here.
This is it; this is the life-changing choice.
He first sets up two good options (life and good). Then two bad options (death and evil). Later in verse 19 we'll see they're phrased as good/bad (life and death) and good/bad (blessing and curse) instead of good/good and bad/bad in verse 15.
So as you memorize verse 15 this week, look for the areas in your life where you can "see" the choices you have to make. Make them visible as you recite this verse.
We'll learn the consequences of these choices in upcoming verses.
Download this week's study guide.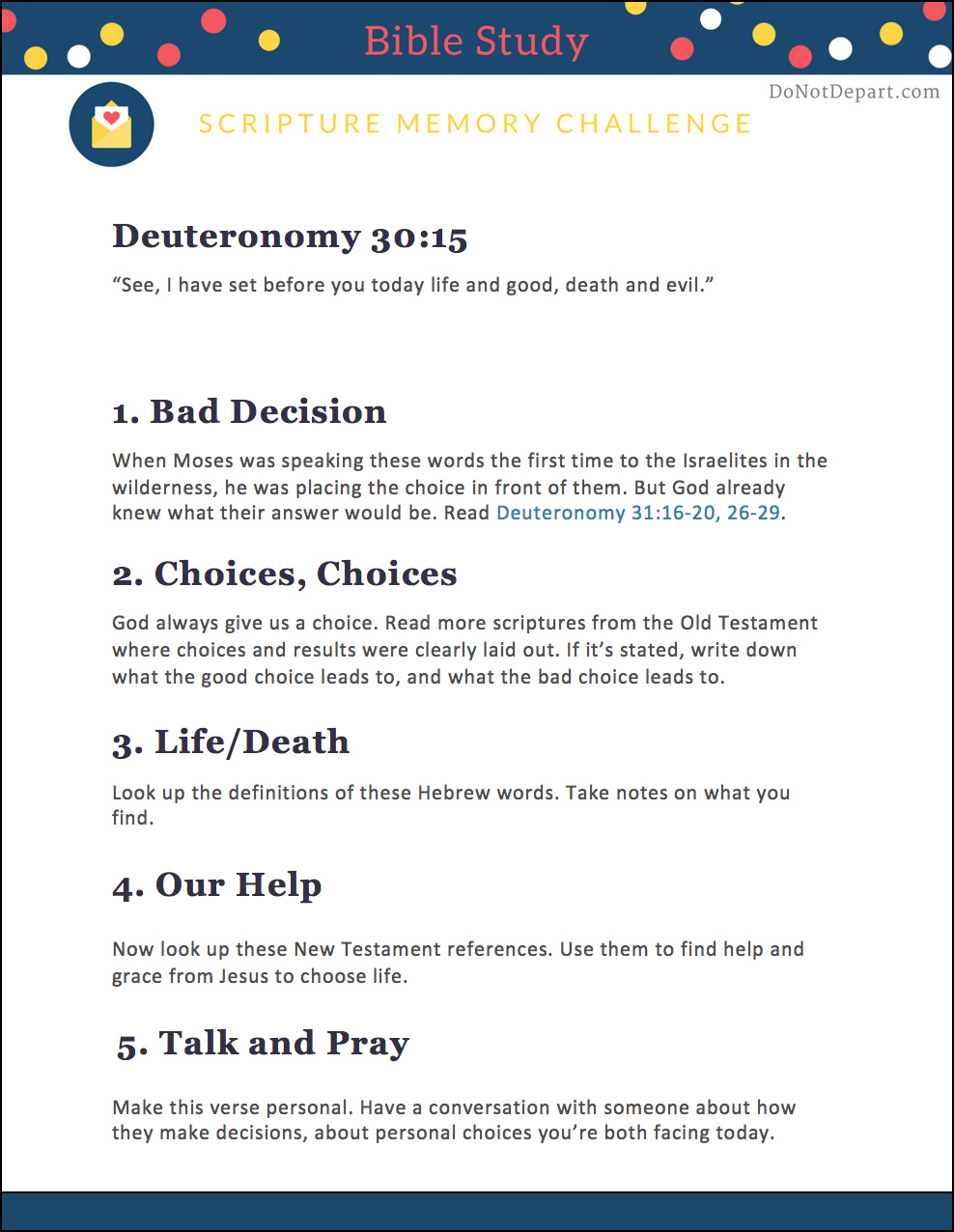 Please share your thoughts here.