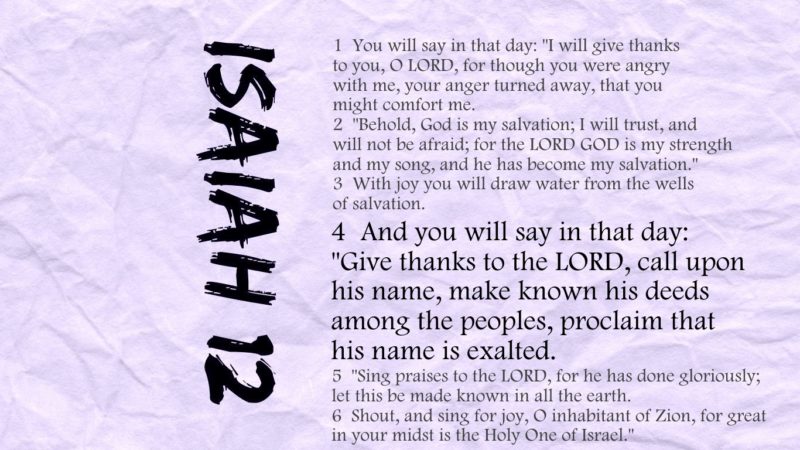 [click on picture above, then download for full-size wallpaper]
LINK UP
Please link up YOUR blog post on scripture memory below. Need ideas? Here are a few:
Answer these 6 questions: My Bible and Me
Why I decided to memorize Isaiah 12
The Word matters to me because . . .
A favorite scripture I've memorized in the past . . .
What helps me memorize scripture is . .
MEMORIZE
And you will say in that day: "Give thanks to the LORD, call upon his name, make known his deeds among the peoples, proclaim that his name is exalted."
Isaiah 12:4 (ESV)
TO PRAY ABOUT
As Isaiah rephrases much of Isaiah 12:1 here in Isaiah 12:4, he adds a new wrinkle: our praise isn't just for our personal use. Make it public. Celebrate in front of others. Let them know, too, how good our God is!
How can you do that this week?
Please leave a comment here or in our Facebook group for more conversation throughout the week.
Link up here as one way to tell others about God.