We welcome Lori Wildenberg of 1 Corinthians 13 Parenting to Do Not Depart today. Lori is sharing about her new book Raising Little Kids with Big Love.
10 Typical Parenting Questions Answered in One Place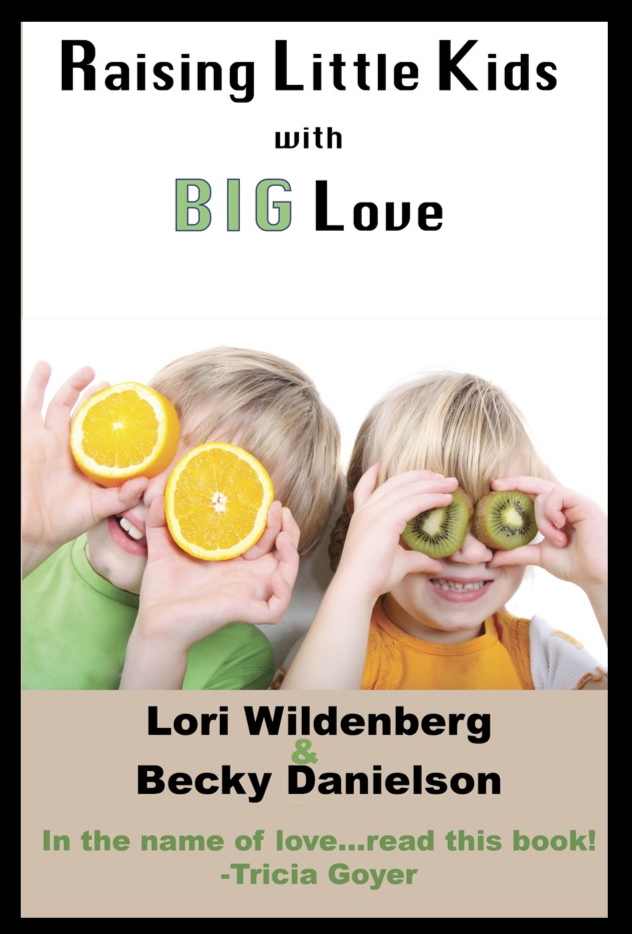 Faith-filled parents of little kids (toddler to eight years old) share similar concerns. Here are some typical questions:
How can I increase my child's self-worth?
How do I build family unity?
How can I encourage my kids to be friends?
What do I do when my child lies or steals?
How can I effectively deal with tantrums and whining?
How can I control my own temper?
What can I do to be a good advocate for my special needs or gifted child in the school setting?
What limits should I establish on media?
What makes my child act the way he does?
How can respect be put back into my family?
Each of these questions would require at least a chapter's worth of words to effectively answer. That is why Becky Danielson and I wrote Raising Little Kids with Big Love. It has just been published and is available on Amazon and Barnes and Noble (coming to brick and mortar stores soon).
The book is geared for parents and grandparents of kids, toddler to eight. It can also be read in a book club or small group setting. There is a companion study guide that accompanies the book. So if a family ministry leader, mentor, or children's pastor wanted to lead a parenting class the material is provided.
Becky and I know this book will be a blessing to parents of young kids because it provides practical and easily applicable faith-based tools and tips to assist moms and dads to be the parents they want to be. Short term behavior and long term character building are both addressed in Raising Little Kids with Big Love. Parents feel satisfied because they can immediately utilize the short term behavior strategies and be intentional in shaping their child's heart and character.
And… if you have a tween or teen, our book Raising Big Kids with Supernatural Love is coming soon.
Please help Becky and me spread the word to those with young families.
Tweetable:
Raising Little Kids With Big Love – new Christian parenting book by @LoriWildenberg. #LetTheChildrenCome http://wp.me/p1Su7F-33d tweet this
Lori Wildenberg  knows full well the struggles a parent with little kids experiences. At one point, she had four kids, ages five and under! Lori is passionate about coming alongside parents to encourage, empower, strengthen, and support them. She communicates effectively with transparency, warmth, and gentle humor. Her straight-forward, realistic approach engages her audience and assists moms and dads in their quest to parent well.

Lori has more than twenty-five years' experience working with parents and kids in both secular and faith-based settings. She is a licensed parent and family educator who shares her personal and professional experience. Lori and her ministry partner, Becky Danielson, are founders of 1 Corinthians 13 Parenting. Together they have authored three faith-based parenting books. The Wildenbergs live in the foothills of the Rocky Mountains. A perfect day in Lori's world is hiking with her husband, Tom, four kids, and labradoodle.  Lori is available for speaking, parent consulting, and teacher in-service training. Contact her at www.loriwildenberg.com or 1 Corinthians 13 Parenting.