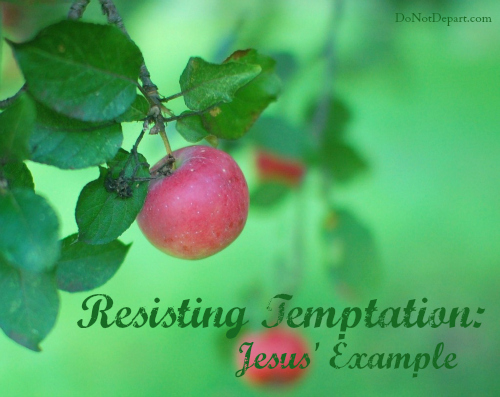 Every day, every single day, I face the reality that I am a sinner.
Whether it is the temptation to eat yet another cookie, or the temptation to lash out in frustration at someone, the lures to act in a selfish way are as many as the minutes on the clock. And more.
"…faith is much easier to live in my quiet time than it is to walk out in the messiness of real life." read more
How thankful I am that the Lord Jesus Himself set the example for how I should respond to temptation! Today I am meditating on this, and rereading this post on resisting temptation.
"He knew that the scriptures held all that He needed to respond to temptation." read more
Do you use specific scriptures to battle temptation in your life?
Share them in the comments!
photo credit