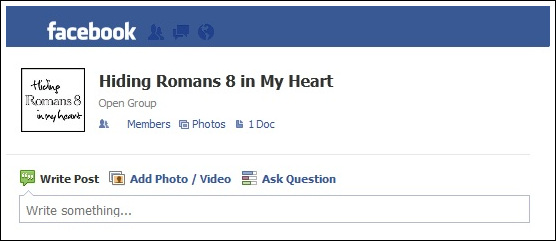 If you're memorizing Romans 8 with us—and you're on Facebook—here's one more way to stay connected:
You can watch for updates there when new resources are added here at the blog. You can also comment there as much or as little as you'd like. Post pictures; leave tips; share insights (and struggles).
Thanks for your great enthusiasm. May the Lord draw us all closer to Him as we journey through this Spirit-filled chapter.