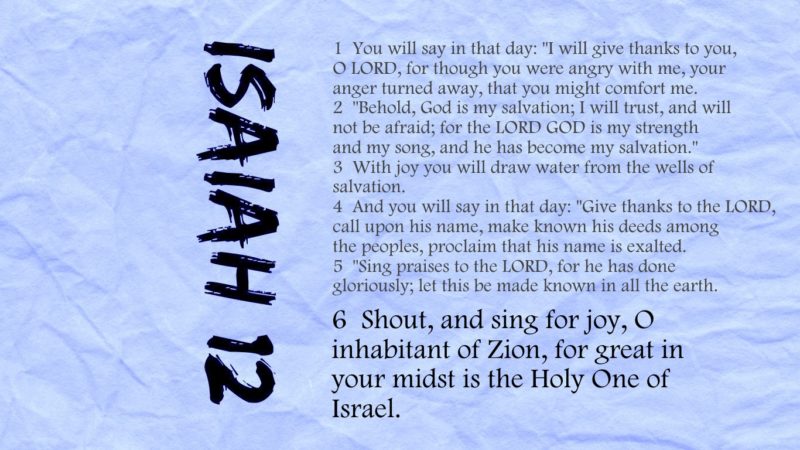 [click on picture above, then download for full-size wallpaper]
MEMORIZE
"Shout, and sing for joy, O inhabitant of Zion, for great in your midst is the Holy One of Israel."
Isaiah 12:6 (ESV)
This is our last memory verse of 2015 together and our last week in Isaiah 12. THANK YOU for following along with us.
An appropriate way to end is with Isaiah 12:6, shouting and singing for joy.
Why? As David Guzik explains it, two reasons for great praise is because of
Who God is—the Holy One of Israel, and 
Where God is—in our midst.
Please leave a comment here or in our Facebook group for more conversation throughout the week.