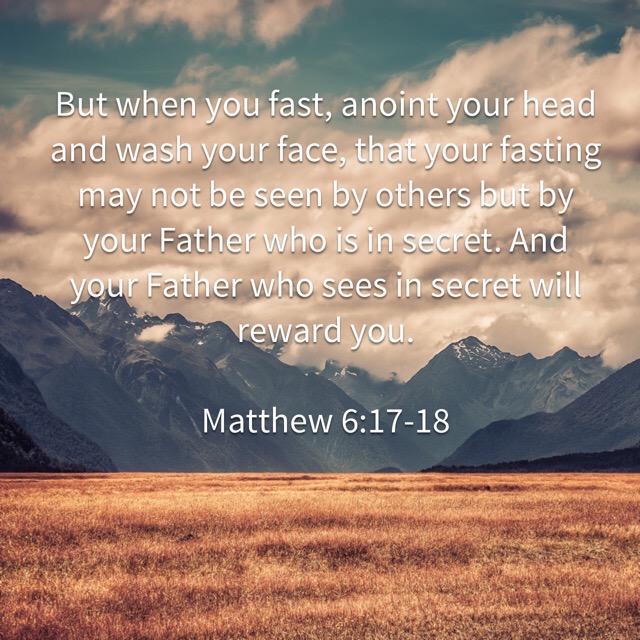 We all enjoy appreciation for a job well done. But as we mature, we want our motives to be deeper than a desire for temporary applause from the crowd.
In our memory verses this week (Matthew 6:17-18), we see again this same repetitive message from Jesus:
Don't be a righteous show-off.
Instead of emphasizing to others how much we suffer, what if we showed them our joy instead? Even in our suffering. Because even as we fast, we are being rewarded, if not now, for sure later.
Jesus didn't say to live a deprived life but rather an anointed life.