Today we welcome Natalie Ard, creator of The Christmas Star From Afar. Natalie's unique activity helps kids focus on Jesus and stay in the Word as they anticipate Christmas. Be sure to check out the review Do Not Depart team member Ali Shaw wrote on her blog as well!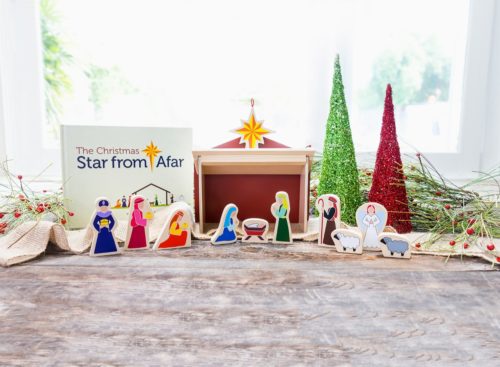 As a mother, I strive to find traditions that are both meaningful and playful for my children. I want traditions that we can experience together as a family, and when it comes to Christmas
I want my children to understand the reason why we celebrate this special holiday
. It's not about the lights, the decorated trees, or the gifts we receive. Christmas is about the birth of a Savior.
Years ago I began searching for a Christmas tradition with these qualities, but there was nothing to be found. So I began to wonder… how could I bring a little more of Jesus to our Christmastime fun?
Through my desire to embrace my children's excitement and my quest to find a fun daily reminder of Jesus during Christmastime, I began to dream and brainstorm about creating a new tradition for our family. I longed for a tradition that not only thrilled my children with a countdown to Christmas but also told pieces of the story of our Lord's birth. God blessed me with the idea of the Christmas Star From Afar.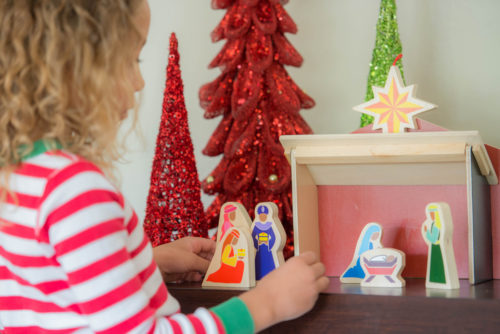 Our
Star From Afar
tradition began as a very simple activity. I used a nativity set we already had at home and I cut out a Star made of cardboard. We began by reading the scripture of the Three Wise Men and then our daily hide-n-seek fun began.
Every night my husband or I would hide the Star in our home. The next morning my children would hunt around the house until they found the hidden Star. Once they found it, they would bring all Three Wise Men to the Star's location.
We would repeat this over and over until Christmas Eve. On that special night I would leave the Star on top of the stable, and on Christmas morning my children, and their Three Wise Men, would find baby Jesus. We have had so much fun with our family tradition and it brings me so much happiness that our fun is rooted in the true meaning of Christmas.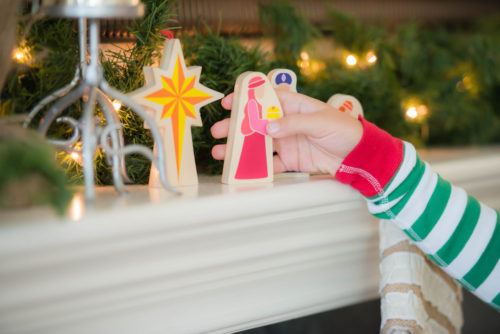 A couple of years after implementing our playful game, friends and family began to encourage me to do something with the idea. Finally, after many Godly nudges…. I said, "Yes!"
I began to draw and write again, which I had not done in years, and before you know it, The Christmas Star From Afar was born. The Lord would continue to open door after door on this project and within just ten months The Star From Afar was ready for the public.
Writing and drawing have been a passion of mine since I was a child but I am not a trained professional nor have I had a long-standing career in product development. So, I have often asked God, "Are you sure you have the right girl for this?" He gently reminds me that He doesn't always call the equipped, but He will ALWAYS equips the called.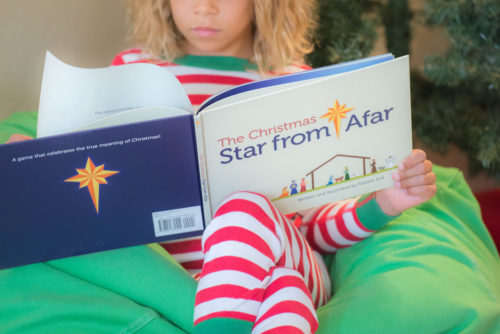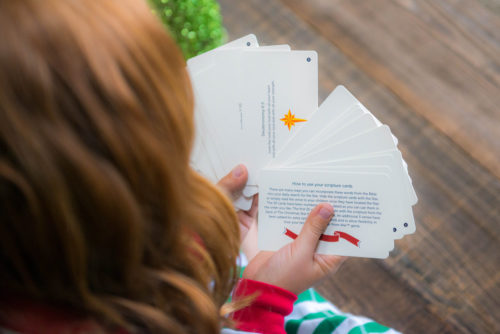 The Star From Afar creates the journey of the Three Wise Men through your home. Children learn through experience and play. We also offer scripture cards to go along with the story. This game has not only created special memories for my family, but it has given me a chance to show my children that Christmas is not about the presents they receive, or Santa, or snowmen.
Christmas is about the greatest gift of all—the birth of our living God, Jesus.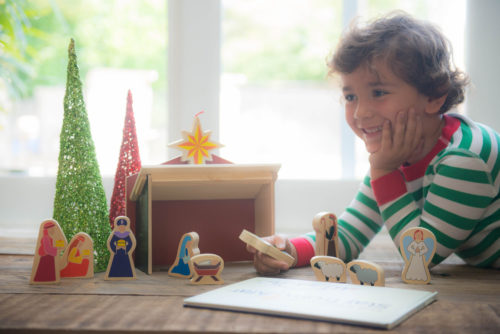 The Star symbolizes not only the guidance and hope of the Three Wise Men, but it also represents the Light of the World. I love watching my children look high and low for their Star every morning, hearing their squeals of excitement when the first child has spotted it, and knowing they are being reminded daily of Christ's birth.
I pray that your family will enjoy the Star From Afar as much as mine has, and that it may bring a little more Light into your Christmas.
Many Blessings,
Natalie Ard
---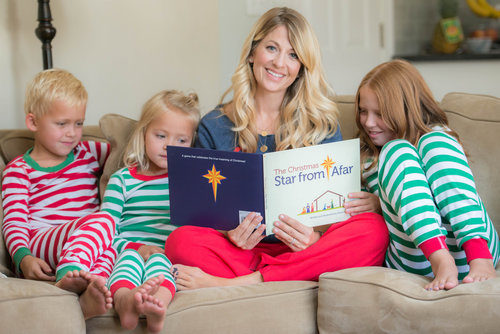 Natalie Ard is the creator, author, and illustrator of The Christmas Star From Afar®, She is a wife and a mother to three children and has built her company on the foundation of creating lasting memories for children and their families. You can connect with her on Twitter, Pinterest, Facebook, and Instagram.
---