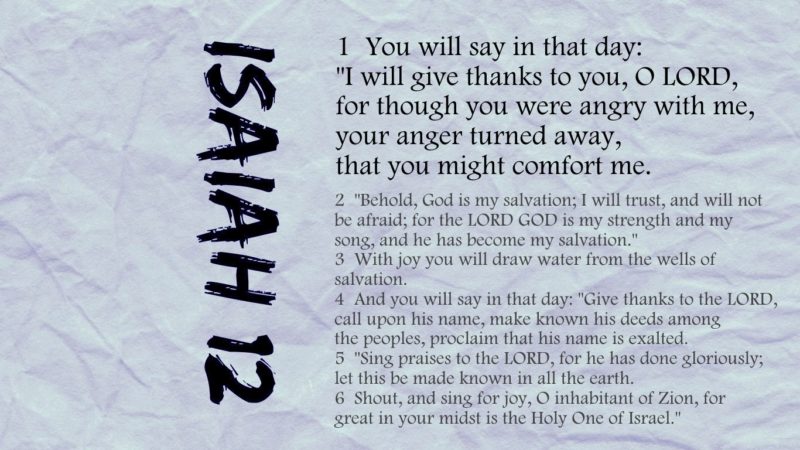 [click on picture above then download for full-size wallpaper]
MEMORIZE
You will say in that day: "I will give thanks to you, O LORD, for though you were angry with me, your anger turned away, that you might comfort me."
Isaiah 12:1
MEDITATE
Sometimes it's our mouths that get us into trouble the most.
But other times, our mouths can bring God the most glory.
As we begin memorizing Isaiah 12 today, we pray these next six weeks will be a time of intentionally using our mouths to do the following:
Saying truths daily
Giving thanks to the Lord
Breathing deeply in God's grace
All three things are in Isaiah 12:1. What a beautiful foundation for memorizing this chapter!
Go to our Hide His Word Facebook page and practice typing in the verse in the version you're learning. Take a picture this week of how you view our verse. Post it on Instagram with #Isaiah12 so we all can see.
What can you thank God for this week? Any background history on Isaiah 12? Please share in the comments.