You'll have many choices this week. Watch the decisions you make. Let Moses's voice help you choose wisely.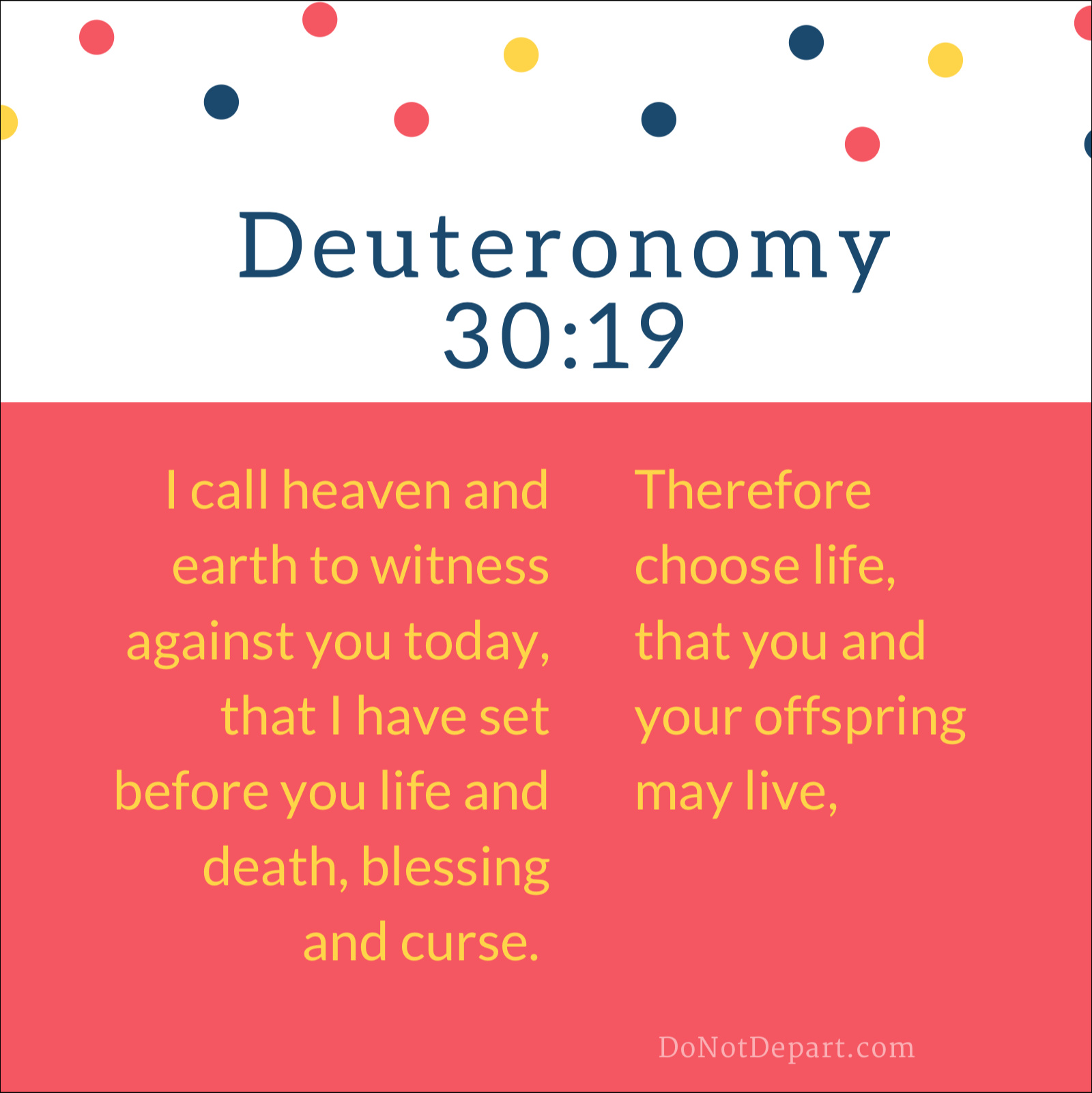 Memorize This Week
"I call heaven and earth to witness against you today, that I have set before you life and death, blessing and curse. Therefore choose life, that you and your offspring may live,"
Deuteronomy 30:19 (ESV)
Witness It
We are about to finishing memorizing Deuteronomy 30:11-20. This week we learn Deuteronomy 30:19.
Two things Moses does here: He calls and he sets.
"I CALL . . . , that I HAVE SET before you . . ."
The witness to this? Heaven and earth.
". . . HEAVEN and EARTH to witness against you today . . ."
This is the third time we memorize "heaven" (twice in verse 12), and the first time for "earth" (although we learn "land" three times, v16, 18, 20).
Remember Heaven is "to be lofty" and Earth is "to be firm." We need our eyes looking upward as well as our feet on the ground to make our best choices.
The Choice?
Moses set choices before the Israelites. We have the same choices today.
In verse 15, the pairing was worded as similar/similar (life and good) and opposite/opposite (death and evil). But here the choices are situated as similar/opposite (life and death) versus similar/opposite (blessing and curse).
Because Moses has called and set this before them, he tells his listeners to do something: CHOOSE.
"Therefore CHOOSE life. . ."
Choose what? Life.
Why? So that they AND their offspring would live.
". . . that you and your offspring may live,"
May we do likewise!
We'll see the conclusion of this sentence next week in the conclusion of our memory challenge, Deuteronomy 30:20.
Be a witness this week to your own choices. Use Moses's voice to help you choose God. God is life.
Study Guide
Download this week's study guide here: "The Witness of Our Choice – Study Guide"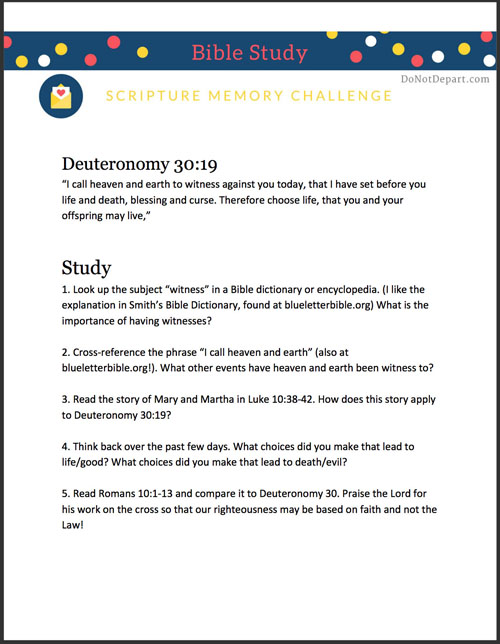 Please share your thoughts here.