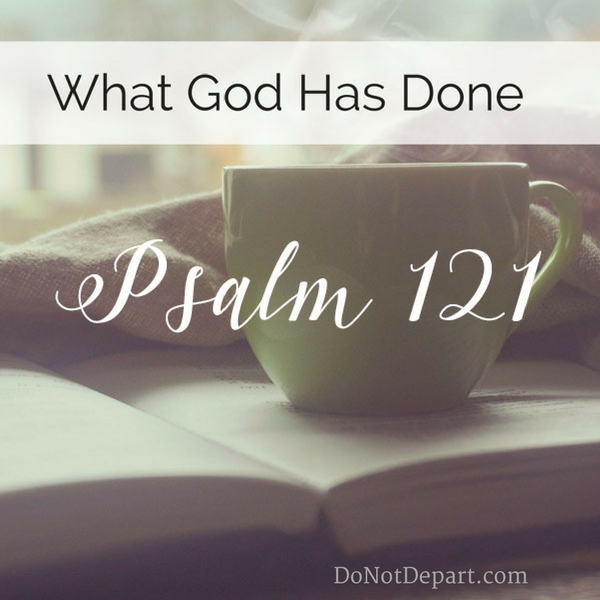 Why do we memorize scripture?
It's not to check a box.
It's not to earn God's favor.
It's not to impress our friends.
We memorize scripture to be transformed by the Living Word through the Spirit of God.
Our official time in Psalm 121 is over. But our hearts are lingering in its comforting promises from the Lord.
How did God use it in our lives?
Very specifically and individually.
Listen to others share what God has been doing through this psalm during our six weeks together:
Waiting on my teenager to have tests run, heart fighting fear, I closed my eyes and recited Psalm 121. Truth has rescued me from fear and lies.
Psalm 121 has been my go-to in a crazy season I'm in.
I've recited Psalm 121 to believe God's promises not just for myself, but for my adult child who is battling tough times at her job.
Psalm 121 is a GREAT COMFORT. I know I am being watched over.
I've shared the Psalm with my granddaughter, the only one speaking words of hope to her. My faith is strengthened as I meditate on the Lord's protection and presence.
We will continue reviewing Psalm 121 for several more weeks in our Hide His Word Facebook group. We invite you to join us there.
Stay tuned for our next memory challenge to be announced in mid-April!
Check out more Bible memory resources here.
How has God used His truths to help you during challenging times? Please share in the comments.