Today's Abiding Fruit post is by the ever-inspiring Kat of Inspired to Action. I am honored to have her post here at Do Not Depart. Kat literally inspired me (Katie) to action, in that her blog was part of the reason why I started blogging! The Lord is using her in tremendous ways, for His glory!
I know you will enjoy this post!
————————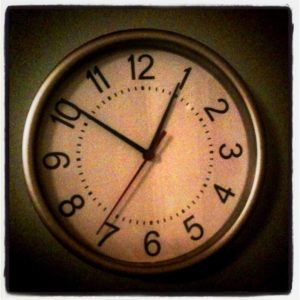 Patience. It dangles like a carrot in front of us, always eluding. Isn't it ironic that we so desperately want to grab at it and make it our own?
I've never been the most patience person on the planet, but God has been working on that so much in the last few years. Here are two things I've learned about patience.
Patience cannot be grasped, it must be given.
There is a reason it's called one of the "Fruits of the Spirit."
Have you ever tried to make a plant grow faster? My kids have. They'll plant the seeds that fall out of the apples and melons they eat. Then, every. single. day. they "check on it" to see if it's grown. Sometimes, they just sit there to see if anything changes.
Don't we do the same with patience? We want to be a more patient mom or wife and when something frustrating happens, we just…try…harder?
But just as plants need time with the sun to grow, so do we. Patience doesn't come by trying to be more patient. Patience comes by being with Him. It is a fruit and it only grows if well planted and faithfully tended.
Patience is not self control. Patience is confidence that we are not in control.
The story of Hannah (1 Sam. 1:1-18) is such an incredible example of this.
When Penninah constantly provoked her, she didn't retaliate.
When her husband asked, "Why are you crying?" (Um…Hello..?!) She didn't berate him.
When Eli accused her of being drunk, she didn't defend herself.
The only action that Hannah took was to pray. And keep on praying. She didn't try to control the situation or those around her who didn't understand. She simply brought her grief before God, offered *everything* she had and entrusted Him for the outcome.
My favorite part of the story is in 1:18 where it says, "…and her face was no longer downcast."
She didn't have her son yet.
She laid her pain before the Lord…and left it there. Her circumstances hadn't changed, but her heart had. She was confident that He is in control and that brought her patience and joy in the midst of waiting.
She went before the Lord to ask for something her heart desperately wanted and she walked away knowing He is everything she needed.
May we do the same…
—————————-
Kat blogs at Inspired To Action, a site dedicated to helping moms develop the habits and skills they need to effectively manage their homes and raise children who are prepared to change the world. Kat and her husband live in the great state of Texas and have 3 children ages 7, 5 and 2.
—————————-
What did you learn from this week's Abiding Fruit study? 
Do you struggle with waiting on the Lord's timing?