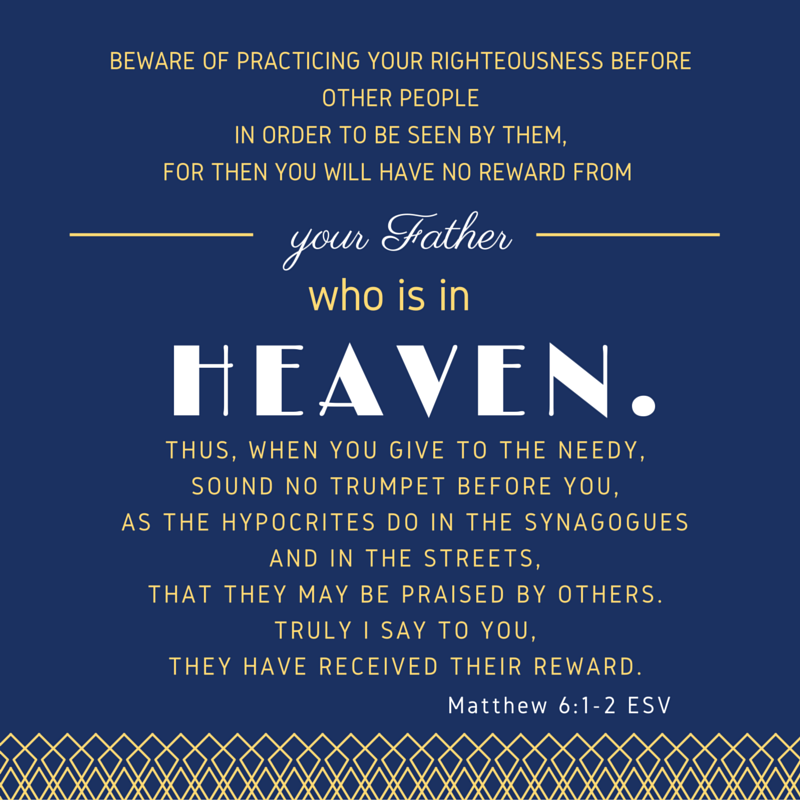 Do you want to be good? Why?
How important is it that others see you as good? Why?
The first two verses we're memorizing in Matthew 6 begin with a bang: Motives matter. Jesus assumed that his audience would be helping others. That's a given.
But he was more concerned with why.
Would we rather be good or just look good?
When we practice compassion toward others, how much does it matter to us that others are aware of it?
As you meditate on Matthew 6:1-2 this week, examine your heart beneath your actions.
Who do you want to get the credit for what you're doing?