I'm writing this on my way to 30,000 feet above the Rocky Mountains. When I planned this impromptu vacation a mere 24 hours ago, I took care of the essentials: a plane ticket on Priceline; a shuttle bus to the airport; a friend's futon at my destination; a rescheduled doctor's appointment; taking out the trash; packing a breakfast-lunch-dinner consisting of everything in the fridge that won't be good when I get back in five days.
Most of my vacation destinations require that I take to the skies. Since traveling by air is a hassle unless you have your own plane and pilot, and since one of these days travelers will undoubtedly pay fees for every ounce they carry, I travel light – carry-on luggage only, if it can be at all managed.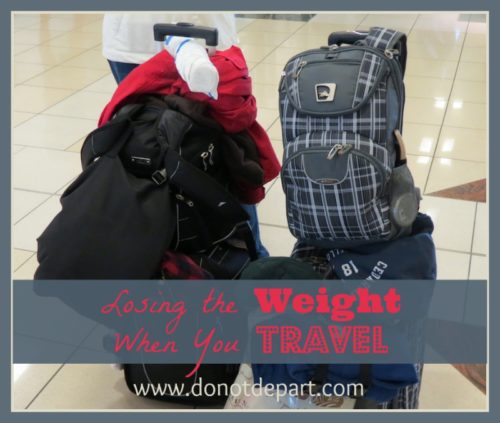 When a friend and I went to South Africa for two weeks last summer, and we realized our itinerary involved nine different flights in a country famed for stolen luggage, we got creative. One of our space-saving plans was to pack "disposal clothing" – ratty underwear, holey t-shirts, and jeans that never get picked anymore. After we had worn them, we left them in hotel rooms along the way. (About a week into our trip we learned that our trash was the maid's treasure – and we started to leave our things on the dresser with a note.)
Packing the Word
Packing light doesn't have to mean leaving your Bible at home. Happily, it also doesn't mean you have pack a small-print edition that your aging eyes couldn't read if they tried. (When I pack that edition, I may just as well not have bothered.) Here are three simple ways to pack the Word when space is at a premium.
Pick one of the New Testament epistles that can be reasonably read in 15–20 minutes. Before you travel, make a photocopy of it. Read thought the entire book every day that you're away. It packs light, and reading through the same portion of Scripture repeatedly will give you a chance to hear it differently. You will begin to notice things you never would on a single read or even in an in-depth study. You will be soaked in its language and message. Since it's a photocopy, it packs easily and if it gets damaged, you haven't ruined your good Bible. You could do the same with a portion of Psalms or any other passage of reasonable length.
Select one or two psalms that you want to memorize and make this the time to do it. Write the verses out on 3×5 cards that you can stuff in your purse or tuck in a book. The fewer cards, the better – remember, you're packing light. Your devotional time could consist of reading the psalm several times, praying through it, and memorizing it verse by verse. If something about your vacation – or the situation you've left behind – is cause for anxiety, pick a psalm that can help fill your mind with God's truth and refocus your thoughts. When I traveled halfway around the world by myself for a two-week teaching trip, I took Psalm 46 with me and memorized it. I often found myself anxious and fearful, and my defense was the psalm in my head. Its words of holy comfort got me through some very difficult spots.
If you really will read it, pack that Bible with small print – or a New Testament or a booklet edition of a single book – and strategically leave it behind when you travel home. Pray about where you should leave it. Maybe it will be for the hotel maid or for another hostess. Maybe God will impress upon you to leave it at the airport or in a restaurant. Let Him prompt you. He knows where His words need to go.
Flying the increasingly unfriendly skies can be a headache, and packing light usually involves a series of decisions that require psychic skills (e.g., Will it rain? Will I need a skirt?). But packing for your time with God doesn't have to be part of the traveling dilemma, and it might be just what you need to deal with the headache.
How do you include the Word in your packing? Let us know your tips in the comments!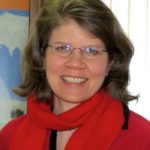 This guest post is written by Wendy Widder. Wendy lives in the Pacific Northwest, where her easiest get-away is the Canadian border.She loves teaching and writing about the Old Testament, and she can be found online at wendywidder.com and wendylynnwidder.wordpress.com.