It's time to link up!
Please scroll to the bottom of today's post to add YOUR blog post on scripture memory. We want to hear what you have to share.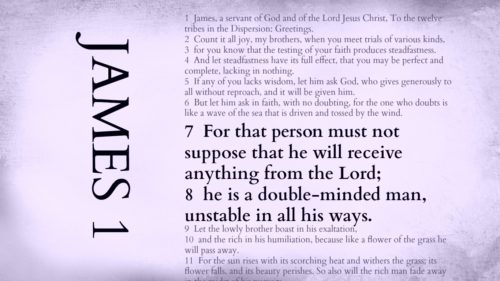 [click on pic then download for full-size wallpaper]
MEMORIZE
Plan A:
For that person must not suppose that he will receive anything from the Lord;
he is a double-minded man, unstable in all his ways.
James 1:7-8
Plan B:
If any of you lacks wisdom, let him ask God, who gives generously to all without reproach, and it will be given him.
James 1:5
MEDITATE
We've learned so far from James that God is generous and can keep us from lacking anything we need.
Yet . . . we still need to open our hands to receive.
This week's verses show us that if we keep our hands closed, not believing God has a gift to give us, then we won't be able to receive what He wants to give.
This week, can we settle our minds on a single path—of believing, of knowing—that God will meet our needs? Can we live this week with open hands?
PRAY
Lord,
I make up my mind to trust Your goodness. I ask in faith; I receive in faith.
LINK UP
Please add your own blog posts here about scripture memorization! Read and comment on what others are sharing, too.