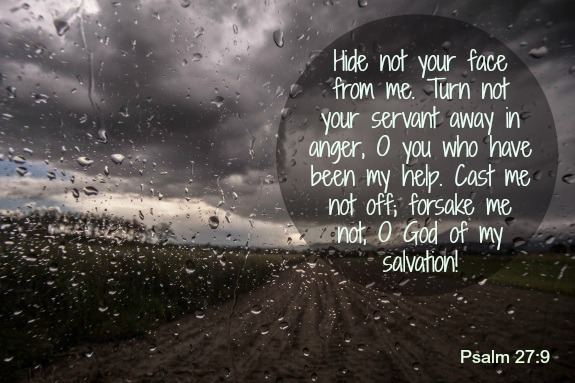 David asks God for four things here:
Don't hide
Don't turn away
Don't throw me out
Don't abandon me
Although each thing means something slightly different, the pleading as a whole is this:
I need to be in Your presence, Lord. You've helped me before; don't stop now. Finish what You've started in me. I have no hope but You.
As you meditate and/or memorize Psalm 27:9 this week, take delight in knowing that the Lord loves hearing your prayers of dependence on Him because He is capable, willing, and eager to answer you with grace.
Hide not your face from me. Turn not your servant away in anger, O you who have been my help. Cast me not off; forsake me not, O God of my salvation!
Psalm 27:9