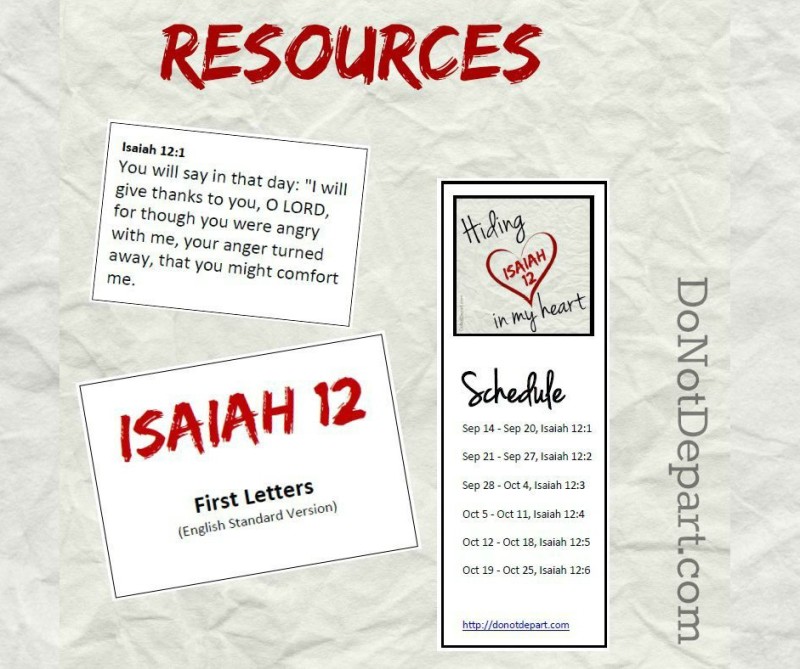 Have you registered yet to memorize 6 verses in Isaiah 12 with us for 6 weeks?
We start on Monday, September 14, 2015. It'll be easy and beneficial and all for God's glory.
RESOURCES
Prepare your resources now to memorize better later. Here they are in the four most popular versions that our memorizers use. But memorize in any translation you prefer.
Click and print on any you'd like.
For active community, join our Facebook group.
Practice the verses using Scripture Typer.
Share tweets using #Isaiah12 and/or #HideHisWord.
Post on Instagram with #Isaiah12 and/or #HideHisWord.