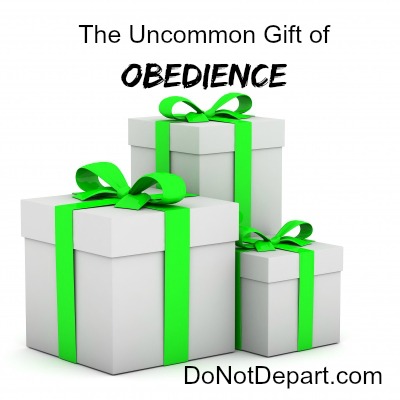 All this month at Do Not Depart, we're talking about uncommon gifts that were given that first Christmas: the wise men who gave their worship, Elizabeth who gave hospitality, Mary who gave up her identity (and then received a new one), and others.
Each of these people played an integral part of bringing the Savior into the world.
There's one person I want to focus on today who gave an uncommon gift and was then blessed in return. This man was Jesus' earthly father, Joseph.
In Matthew 1, we get a glimpse into the battle that waged in Joseph's mind when he discovered his fiancé was pregnant.
Matthew 1:18-24:
"This is how the birth of Jesus the Messiah came about: His mother Mary was pledged to be married to Joseph, but before they came together, she was found to be pregnant through the Holy Spirit. Because Joseph her husband was faithful to the law, and yet did not want to expose her to public disgrace, he had in mind to divorce her quietly.

But after he had considered this, an angel of the Lord appeared to him in a dream and said, "Joseph son of David, do not be afraid to take Mary home as your wife, because what is conceived in her is from the Holy Spirit….

When Joseph woke up, he did what the angel of the Lord had commanded him and took Mary home as his wife."
Put yourself in Joseph's shoes for a moment. What would you think if your fiancé told you she was pregnant? Would you believe she was a virgin? You'd probably feel betrayed, maybe foolish, and certainly broken-hearted.
This person Joseph loved cheated on him and gave herself to another. Nonetheless, Joseph still loved Mary and didn't want her to face the wrath and judgment of those around her when they learned she was pregnant out of wedlock. That's the dilemma Joseph faced when the angel visited him in his sleep and told him to move forward with the marriage.
What's amazing to me is that Joseph immediately obeyed. As far as we know, he didn't ask any more questions. He didn't investigate further. He obeyed, even when it was hard and even when his obedience drastically changed the direction of his life.
There are a few lessons you and I can learn from this…
Life Lessons from Joseph:
Joseph obeyed immediately. 
He didn't ask a lot of questions. He didn't put it off until a better time. He didn't seek the advice of his friends. When he knew God wanted him to do something, he did it. Period.
Joseph didn't have to understand everything to obey.
As far as we know, the angel didn't give him a lot of information about this very odd event that took place in the womb of his fiancé. I'm sure Joseph had a lot of questions. Nonetheless, he obeyed without having to understand the specifics.
Joseph was blessed because of his obedience.  
Because Joseph chose to obey God, God gave Joseph the privilege of raising Immanuel, God with Us! That's an amazing privilege, isn't it? And it's all because Joseph gave the gift of obedience.
The other day at the Y, as I dropped my three-year-old son off at the nursery, I reminded him, "There are blessings when we obey. Don't forget, Son."
You see, at the front desk of the Y sits a candy bowl, and my son knows he only gets a piece of candy if he behaves while I exercise.
On this particular day, when I picked him up from class, his teachers were thrilled with his behavior, so he got two pieces of candy as we left.
There are blessings when we obey.
It's true, isn't it? It was true for Joseph, but it's also true for us.
When Joseph gave the gift of obedience to God, God gave something even more wonderful back to Joseph. He gave Joseph the privilege of being the earthly father of the Savior of the world.
I can't help but wonder what might happen if we choose to obey…
To help you think more about why obedience matters so much to God, you can download this free printable list of Bible Verses on Obedience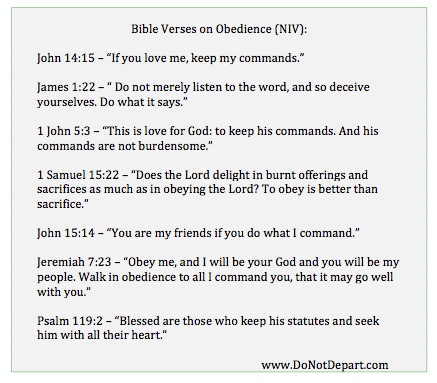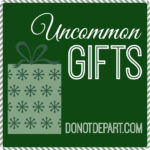 *photo courtesy:freedigitalphotos.net/tigger11th