or, HOW TO FIND FRESH GRACE
22 The steadfast love of the LORD never ceases; his mercies never come to an end;
23 they are new every morning; great is your faithfulness.
Lamentations 3:22-23
Holiday break is over. You're back at work. Kids are back in school.
And your old problems are back as well.
Is 2014 looking suspiciously like a repeat of 2013?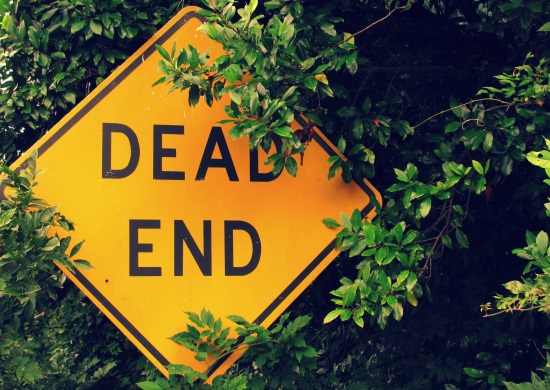 Where are those new mercies God promised to bring every morning?
Granted, "new mercies" is old news. "His mercies never come to an end; they are new every morning" was written by the prophet Jeremiah around 575 B.C. to a people heavy with sorrow at the destruction of Jerusalem (Lamentations 3:22-23).
In your own lifetime, maybe you've read that verse dozens of times. Maybe you've heard it so often that you tune it out now.
The old can become stale.
Until the hunger becomes fresh . . .
How can we receive God's grace in new ways for our old situations?
1. ASK FOR IT
Begin by asking for fresh grace (Matthew 7:7). Search your heart to distinguish your needs, then lay your requests before the Lord. God delights in giving good gifts to His children and will honor your dependence upon Him.
2. PAY ATTENTION
Once you've asked, watch to see how God will answer. His response might not come packaged as you'd expect, so keep eyes and ears open to new ways He may be revealing His mercies to you. Anticipate the unexpected (Ephesians 3:20).
3. GIVE MERCY YOURSELF
Could you be jamming up God's mercy by refusing to pass it along (Matthew 5:7)? If you've become too self-consumed, find another who could use your help. Don't be surprised at how quickly God's grace can flow through you to them, healing your own hurts in the process.
4. REFRAME YOUR STORY
If you've grown deaf to God's grace in your life, seek out a fellow believer who can remind you of His goodness you may be overlooking (Proverbs 19:20). Listening to another's perspective on your story can be enlightening.
5. BELIEVE DIFFERENTLY
Could your expectations be out of whack? Take time to realign your expectations with what God actually promises (Isaiah 41:10). Sometimes we need reminders of the deeper gifts. Believe differently and see if new mercies become uncovered.
6. WAIT. WAIT. WAIT.
In the end, remember it's not up to you to earn your grace; it's a gift God gives because of who He is, not because of what you do. Trust that He will be faithful; find rest in His steadfast love for you (Deuteronomy 7:9).
Even though you may still feel stuck with the same old problems, you're never the same old you. Every day you're being transformed more into the image of Your Creator (2 Corinthians 3:18). Every day is different from the last, and you've never experienced God in this day in this exact way before.
Receive His mercies as new in this day, in this moment.
It's grace at its freshest.
Have you brought old problems into the new year? How have you seen fresh grace for them? Who helps you reframe your story?
Please share your thoughts in the comments.