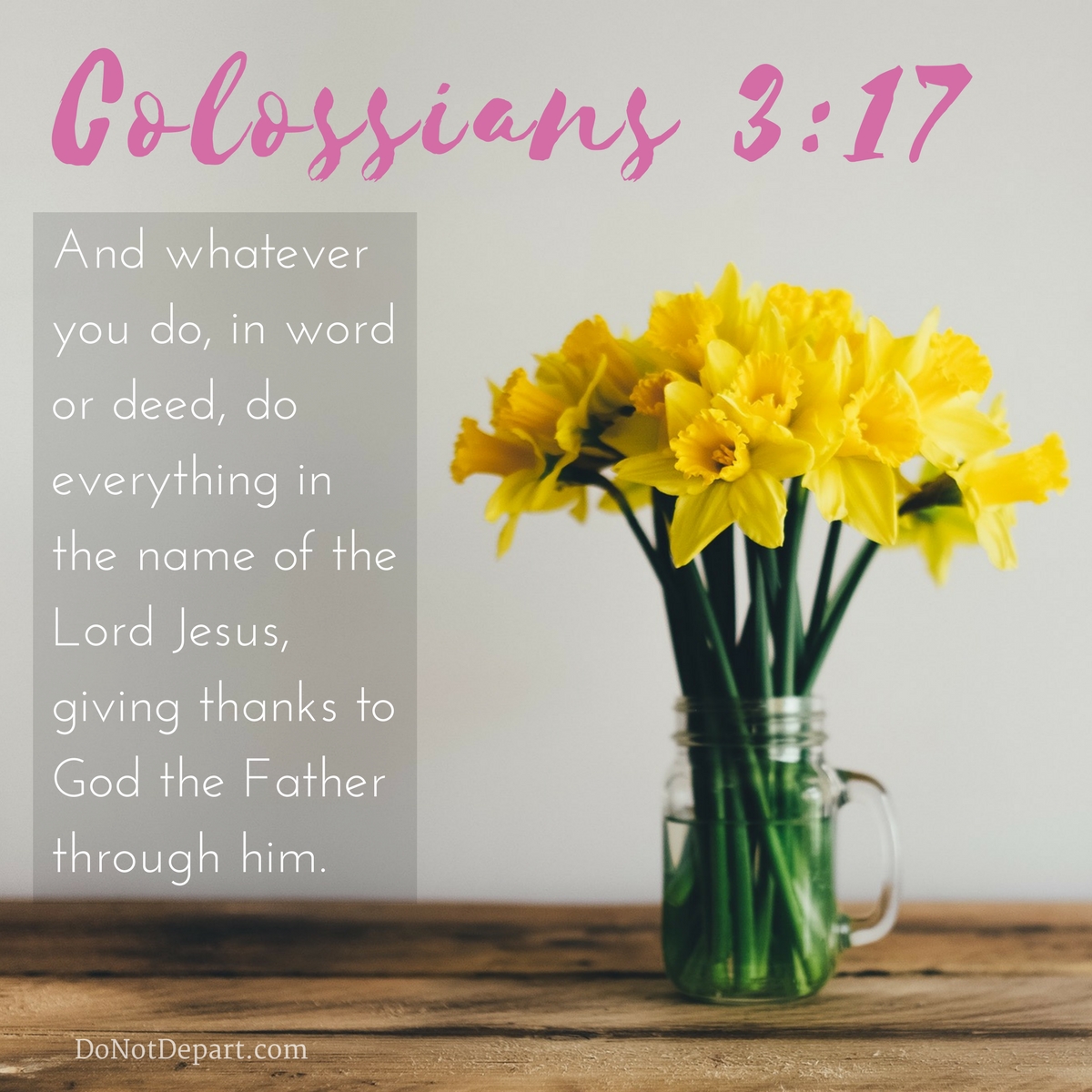 Memorize this week:
Group A and Group B
17 And whatever you do, in word or deed, do everything in the name of the Lord Jesus, giving thanks to God the Father through him.
What a fitting verse to end on!
This is our last official week to memorize Colossians 3:1-17 together. And as we close, we hear Paul telling us to do everything in the name of the Lord Jesus.
Whatever we do, whether . . .
Memorizing scripture with others
Cleaning toilets in our home
Reviewing math with our kids
Walking the dog
Eating with friends
. . . whatever we do (also see 1 Corinthians 10:31), and not just in "religious" things, may we do it all for the glory and in the name of our Lord Jesus. He inspires our work; he sustains our bodies; he loves our souls.
"If words, let it be God's words; if help, let it be God's hearty help. That way, God's bright presence will be evident in everything through Jesus, and he'll get all the credit as the One mighty in everything—encores to the end of time. Oh, yes!"
1 Peter 4:11 (The Message)
Thanks for journeying with us in Colossians these past few weeks. We appreciate your presence and your prayers.
For more resources and chapters to memorize, read here.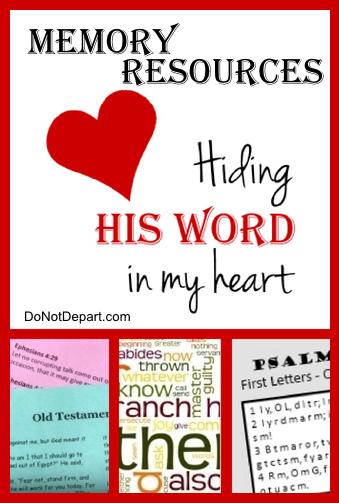 What did you learn from our time in Colossians 3?
Please share your thoughts here.