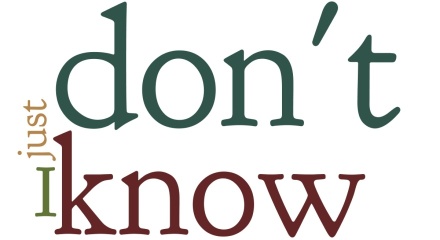 How many decisions do you make in a day?
You can breeze through many on autopilot.
But occasionally one will paralyze you.
When you get stuck—you want to make the God-honoring choice but you don't know which it is!—what do you do next?
Let these five principles from scripture help:
1. Tune out distractions and tune in God
The unfolding of your words gives light; it imparts understanding to the simple.
Psalm 119:130
First turn down the noise—social media, TV, busyness—that may be drowning out a clearer answer to your prayers. Then press in hard to hear God.
If your hearing has gone bad from poor spiritual habits, build those back up. Search the scriptures for godly principles that apply to your dilemma. Look for God's character in the stories you read and see how you can best mirror His character with the choice you need to make.
2. Seek godly counsel from others
Listen to advice and accept instruction, that you may gain wisdom in the future.
Proverbs 19:20
Look to see who God has already placed in your life you can consult. Who among your spiritual friends has walked this path? Is there a mature Christian in your family who can advise you? Are there experts in the field—in person, in print—that you've yet to meet who can give you additional information?
Notice threads of similar advice and principles you may have overlooked in your initial thinking.
3. Narrow down your choices
And whatever you do, in word or deed, do everything in the name of the Lord Jesus, giving thanks to God the Father through him.
Colossians 3:17
Now lay out your options, crossing off ones least likely to honor God, and circling ones most likely to bring Him glory.
Humbly confront your motives: do certain choices appeal more to YOU than to Him (James 4:3)? Eliminate options more about saving face and keeping control than about pleasing the Father.
If certain choices are time-contingent, and the pace seems out of God's timing—either too rushed or too prolonged—discard those as well. While waiting on the Lord may be difficult (Psalm 27:14), He can build up your strength during the wait (Isaiah 40:31).
4. Do something
But be doers of the word, and not hearers only, deceiving yourselves.
James 1:22
On  the other hand, if you're only waiting because you're too scared to act, set fear aside and step out in faith (Joshua 1:9).
If you've sought God through prayer, Bible study, godly counsel, and time, stop delaying the decision and just make it! Trust that God is true to His word—you ask in faith for wisdom; He generously supplies it (James 1:5-6).
5. Give thanks for the results He'll bring
The LORD is my strength and my shield; in him my heart trusts, and I am helped; my heart exults, and with my song I give thanks to him.
Psalm 28:7
Instead of second-guessing the decision you've now made, give thanks for it. Look forward to how God will bless it. Believe He will work good out of your choice (Romans 8:28). Rest in the peace He's sending to guard your heart and mind (Philippians 4:6-7).
As you enhance your spiritual sensitivity to God's guidance, making decisions still won't always come easily, but you can grow in your confidence that the Lord is leading you.
He will bless your obedience as you strive to honor Him with your choices.
Trust in the LORD with all your heart, and do not lean on your own understanding. In all your ways acknowledge him, and he will make straight your paths.
Proverbs 3:5-6
Do you have a hard decision you're trying to make right now?
What helps you decide when you don't know what to do?
Are there special scriptures you turn to? Please share!