I quickly get discouraged when I feel certain areas of my life become unruly. I feel it lately, as I am surrounded by sweet treats that are so hard to say no to. I experience it every morning as I try to get up early to meet with the Lord, and more often than I would like, I choose to snooze.
I don't need to teach a lesson today on what self-control is. We all know what it is, and most of us would say we lack it. Whether it be in regards to the way we eat, what we say and do, or our maybe our thought-life; there are probably at least a few areas in each our lives in which we lack self-control.
Although, I did find something very interesting in my study of self-control this week:
Enkrateia.
That's the greek word for self-control.
It's used four times in the New Testament. (Acts 24:25, Galatians 5:23, and repeated twice in 2 Peter 1:6)
That's it. Four times.
So as I came to this week of study, a bit discouraged and defeated, I was comforted that I didn't find a bigger list of things for me to control in my life.
Isn't Self-Control Just Trying Harder?
I find it incredibly fitting that self-control comes right in the middle of our Believing Better series. This series was a bit of a last-minute leading from the Lord, and here we are studying self-control, something which can easily be mistaken with the Cycle of Try Harder.
So, is self-control just another way of saying "try harder"?
Remember what our series is all about? It is about the FRUIT of the SPIRIT. Self-control is a FRUIT. It is a PRODUCT of being a Spirit-led, healthy Christian.
And, when we get down to the nitty-gritty of 2 Peter 1:3-8, we see a similar message we've been learning all along.
An All-Powerful God Has Granted
His divine power has granted to us all things that pertain to life and godliness, through the knowledge of him who called us to his own glory and excellence, by which he has granted to us his precious and very great promises, so that through them you may become partakers of the divine nature, having escaped from the corruption that is in the world because of sinful desire. For this very reason, make every effort to supplement your faith with virtue… (2 Peter 1:3-5 ESV)
Did you catch the amazing truths of what God has given us?
All things that pertain to life and godliness.
Precious and very great promises.
And do you see why?
So that you may become partakers of the divine nature—to escape sinful desire .
To fuel our efforts towards maturing our faith.
Remember the Central Command
Most of the commands in Scripture are surrounded by the truths of what Christ has done for us. Here in 2 Peter, amidst the list of qualities that should be increasing in our lives, the commands are preceded by the reality that even our best efforts are worthless with out the power of God in our lives.
Earlier in our Abiding Fruit studies we looked at the central command of Galatians 5—the secret to experiencing fruit-filled living. The central command: walk by the Spirit. Keeping in step with the Spirit brings forth the fruit of self-control.
We aren't to mainly pursue self-control, but to pursue Jesus. As we do, self-control will come.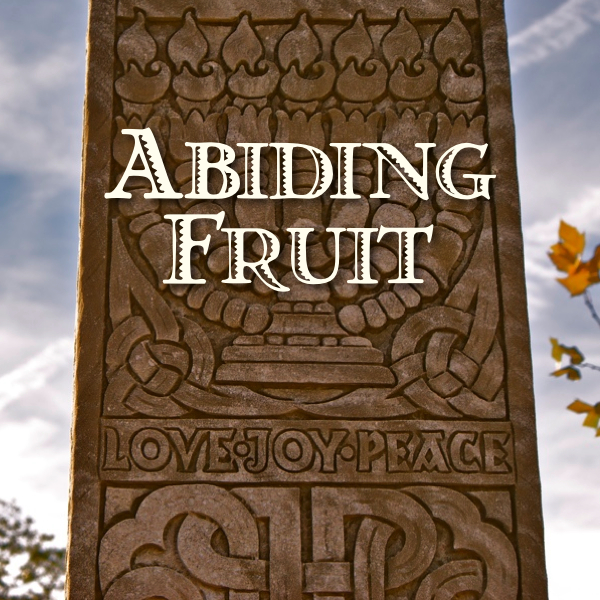 Do you struggle with self-control? How do you think pursuing Jesus and yielding to the Spirit will help you live a more self-controlled life?
There is so much more to learn from this passage! What did you see this week in your studies?