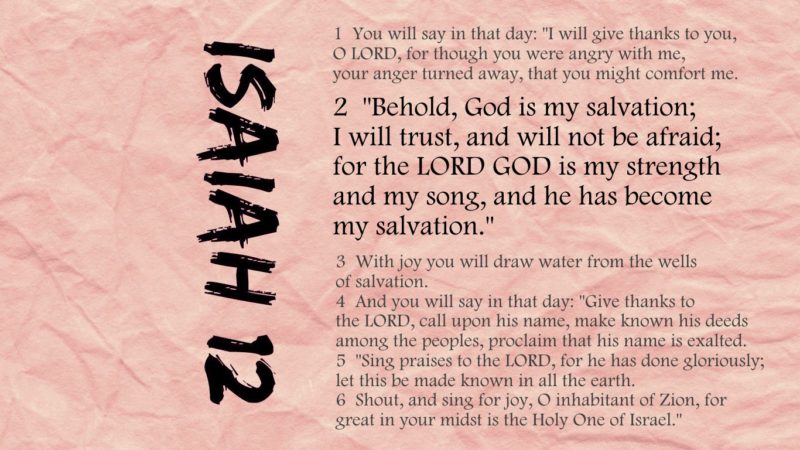 [click on picture above, then download for full-size wallpaper]
It's week 2 in our 6-week challenge to memorize Isaiah 12.
MEMORIZE
Here's the verse we're learning this week:
"Behold, God is my salvation; I will trust, and will not be afraid; for the LORD GOD is my strength and my song, and he has become my salvation."
Isaiah 12:2
THINK ABOUT
Are you ever afraid? Less confident than you'd like to be?
We all are at times.
But as we work on putting the words from Isaiah 12:2 in our hearts this week, let's truly "behold"—see!—that our strength and our song don't originate with us; they come from God.
Because He is strong, we are secure.
Please leave a comment here or in our Facebook group for more conversation throughout the week. We'll be sharing how God is moving through these verses in each of us.