This guest post is from Ali Shaw. See her full bio at the end of the post.
"Thy word is a lamp unto my feet, and a light unto my path." (Psalm 119:105)
Being in God's Word daily is life changing. God's Holy Word works to change our hearts as He sanctifies us through a growing relationship with Him. Any time is a good time to make the commitment to daily Bible reading, but autumn is an especially great time to start planning for the upcoming year.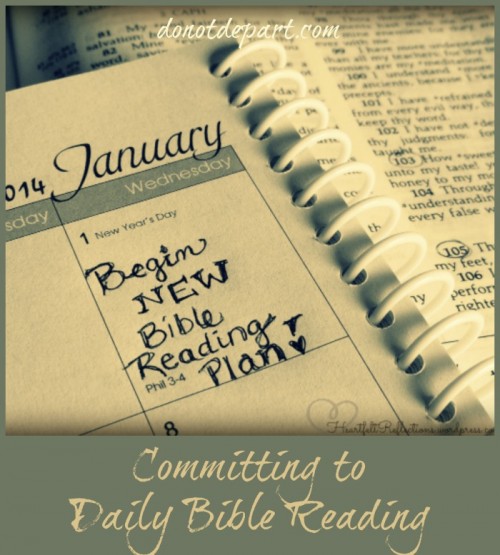 Making the Commitment
Of first importance is making the commitment to read daily. For successful follow through, the reward of your goal must be worth the effort involved. (Think Phil 3:14.) A lot of well-intended people desire to read the Bible daily, but without a definite goal in sight and a reward in mind, good intentions easily get pushed aside. What do you consider the rewards of your efforts? What will drive you forward when your schedule gets busy or life "gets in the way"? What measures can you put in place to enforce accountability?
As a busy woman, here are a few rewards that drive me:
A period of peace and rest each day with my Savior
An ever-deepening relationship with God
Learning (I'm a life-student!)
Enlightened understanding (of even familiar passages)
Growth of personal peace and contentment as my faith deepens
The trickle-down effects that my commitment and spiritual growth have on my family
Choosing a Plan
After the commitment has been made to pursue daily Bible reading and your rewards are set before you, a plan should be chosen. This is the fun part! A huge number of Bible reading plans are available, so choose a plan that you'll enjoy and that realistically fits you. Set yourself up for success. Remember, this goal is for Bible reading, not necessarily Bible study. I believe it's crucial for Christians to both read the Bible for broad knowledge and study it for deeper understanding. Both are important elements in your walk. Choose a plan that will encourage you to read daily, and mark things down that you'd like to revisit later for Bible study.
So, where do you look for Bible reading plans and what should you choose? Great plans are available online as well as in Bible apps for smartphones and tablets, or you can come up with your own. Pray for God's wisdom as you make your choice. If you've never read through the entire Bible, that's a highly rewarding goal! It can be done in one year in just a few minutes a day. Or you may prefer to read daily concerning a certain topic. If your plan is shorter than one year, line up several plans so that when one ends your momentum is not lost—just begin the next plan!
Some resources that may be of help when choosing a plan and tracking your progress:
Tracking and Accountability
After you've made the commitment and chosen the plan, the next step is to do it. It seems so simple! So why do people burn out? Oftentimes, they aren't keeping their goals before them. The task appears too big and the end too far ahead. Keeping the rewards in mind each day are helpful. You might write them on your tracking form or Bible journal and pray about them before you read each day. Use a tracking form to see your progress, and set up a method of accountability. Share your journey with your spouse, a friend or mentor, or even on social media.
Taking the time to share your progress on Facebook, Twitter, or even a captured image of your Bible time on Instagram are all great ways to hold yourself accountable and even encourage others to follow suit. If you fall behind, be kind to yourself! Try adding a few minutes to your reading time each day until you've caught back up, or reassess your goals if your life has unexpected changes that prevent you from catching up.
So, as 2013 wraps up and 2014 looms before you all fresh and new, consider making or renewing a commitment to meet with God daily as you read the pages of His Word. May you be richly blessed with a deepening relationship with Christ as He sanctifies your heart and grows you into a mature child of God.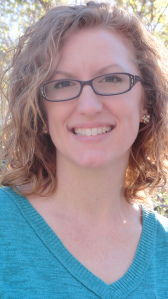 Alison Shaw can't believe how blessed her life is!  She's the wife of 20 years to her awesome, supportive soul mate, and momma to three beautiful daughters aged 19, 14, and 5. She's learning to serve her Precious Lord more and more, day by day. You can catch her blogging at www.heartfeltreflections.wordpress.com to see the latest of what God's been teaching her!