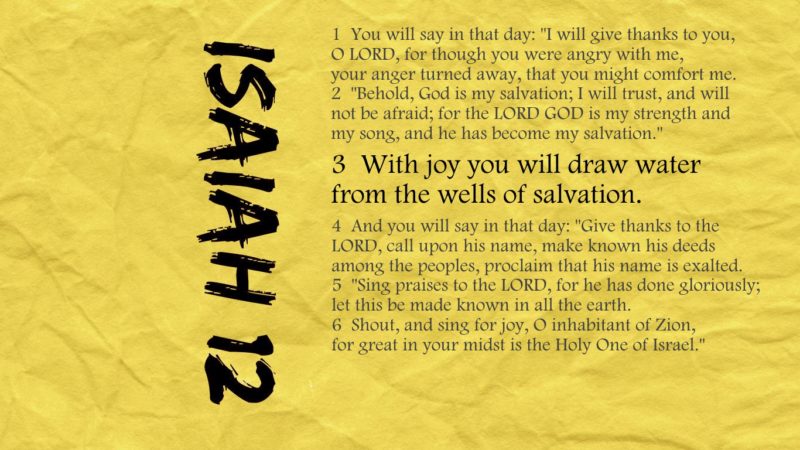 [click on picture above, then download for full-size wallpaper]
MEMORIZE
"With joy you will draw water from the wells of salvation."
Isaiah 12:3 (ESV)
THINK ABOUT
What fills you up? What brings you joy? What makes you feel welcomed?
God wants to do all three: fill you up, bring you joy, and make you feel welcomed into His love. His eternal fountain springs forth grace on a daily basis to renew us. We may not always feel it or be aware of it or indulge in it, but it's always there, always flowing, always available to us.
Soak in this truth as a starting point for your joy this week:
God's blessings aren't a stream that can run dry. They are an ever-flowing fountain to refresh your soul.
LINK-UP OCTOBER 5
Write a post on your blog for our link-up next Monday!
Suggested topics:
Answer these 6 questions: My Bible and Me
Why I decided to memorize Isaiah 12
The Word matters to me because . . .
A favorite scripture I've memorized in the past . . .
What helps me memorize scripture is . . .
What has brought you joy lately? Please share here and/or in our Facebook group. We love living out Isaiah 12 together.