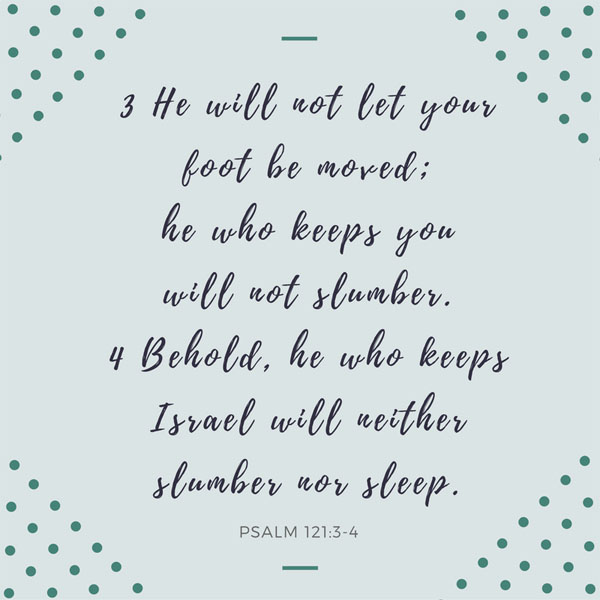 In week 2 of memorizing Psalm 121, we're introduced to our first two uses of "keep." There will be six uses of "keep" before we're finished. ("Keep" is also translated "watch" and "preserve" in other translations.)
"He will not let your foot be moved; he who keeps you will not slumber.
Behold, he who keeps Israel will neither slumber nor sleep."
Psalm 121:3-4 (ESV)
"Keep" is from the Hebrew word, shamar. It means to hedge about, to guard, to protect.
Who do you want to protect you?
Someone strong.
Someone who cares.
Someone who is always alert.
The only One who can keep you perfectly is the Lord.
As you meditate on these scriptures this week, feel blessed and walk confidently because you are being guarded by the Lord Himself, both your personal steps (your foot) and as a community of God's people (he who keeps Israel).
When have you strongly felt the Lord's protection in your life? Please leave a comment here or visit our Hide His Word Facebook group to continue the conversation.