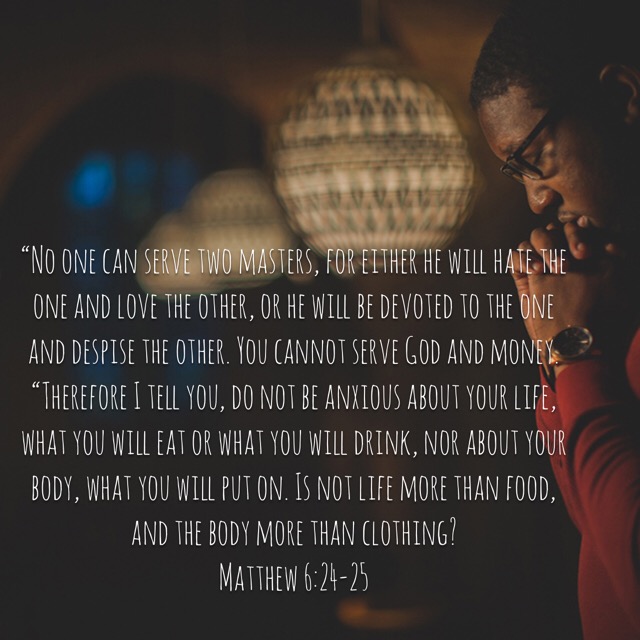 Jesus has been giving us many dichotomies in Matthew 6 so far:
do things for show OR for God in private (vs 1-18)
have treasures on earth OR treasures in heaven (vs 19-21)
see through healthy eyes and light OR bad eyes and darkness (vs 22-23)
In this week's verses, He adds two more pairs:
be a slave to God OR to wealth (vs 24)
be anxious over food and clothing OR have peace about life
Inside Out Choices
We don't often think of these as choices. I don't think I'm consciously choosing to worry, for example, but I hear Jesus inviting me through these verses (and the ones that follow) to consider it deeper.
We all go through similar outward motions, but what is motivating us on the inside?
As we memorize this week, let's ask God to reveal to us which master we are choosing to serve: our own needs for security and admiration and control, or God's will for forgiveness and gratitude and righteousness?
Which opposites in Matthew 6 have caused you to pause and reflect? Please share any thoughts in the comments.