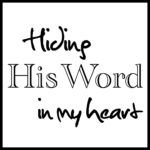 Are you memorizing scripture?
Have you written a post this past month about your progress?
Have you shared any tips which we can all benefit from?
Now's the time to link them up! Just leave the link to your post in the linky below. If you leave a link, be sure to visit at least a few of the other links and leave a comment of encouragement to the others memorizing scripture alongside of you! If you want to use a button in your post you can grab it from the flair page.
I saw this is the #HideHisWord Twitter stream this week, and thought it was fun to know!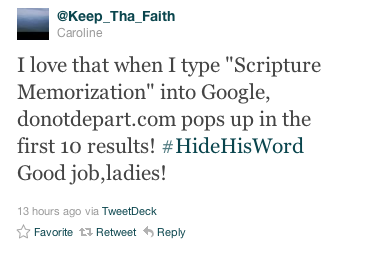 Here is more from the #HideHisWord Twitter stream. If you haven't checked it out yet, we would love for you to join us!