Learn these three sets of threes this week. God wants to bless you through them.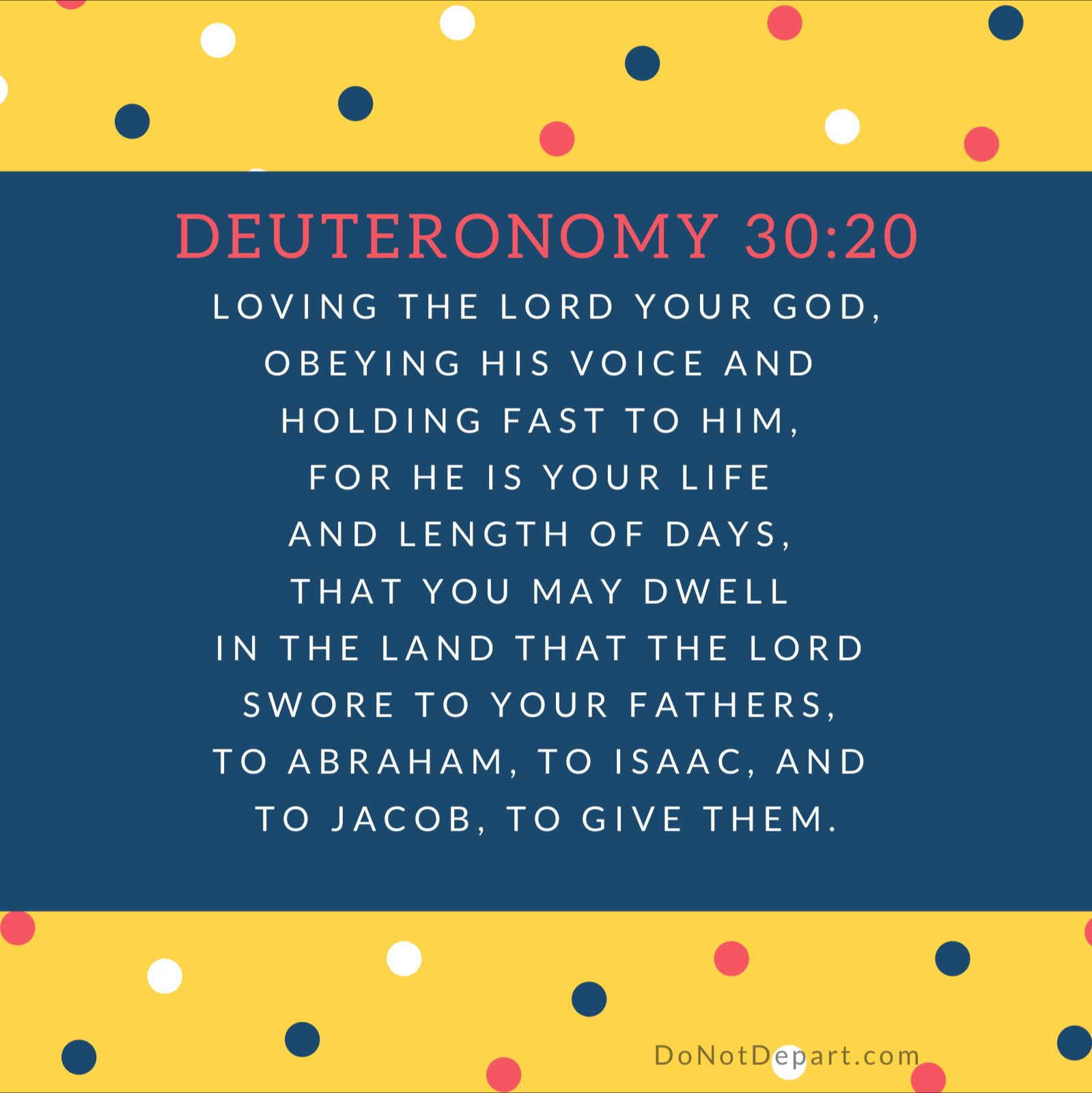 Memorize this week
"Loving the LORD your God, obeying his voice and holding fast to him, for he is your life and length of days, that you may dwell in the land that the LORD swore to your fathers, to Abraham, to Isaac, and to Jacob, to give them."
Deuteronomy 30:20 (ESV)
1 – Love, Obey, Hold
We made it! This is the last verse in our memory challenge. Here are our memory tips for Deuteronomy 30:20.
Remember 3 sets of 3s.
The verse begins with a set of 3 verbs: Loving, Obeying, and Holding.
"LOVING the Lord your God, OBEYING his voice and HOLDING fast to him,"
(For me, I envision it beginning as LOV—LOVING, OBEYING his VOICE….)
2- Life, Length, Land
We have affection for, listen to, and cling to our Father.
Why?
Remember this set of 3's: Life, Length, and Land.
"for he is your LIFE and LENGTH of days, that you may dwell in the LAND"
These were blessings not only to the Israelites back then, but they are blessings to us today. While we don't necessarily live in the physical land of Israel, nor do we escape death or live to be 120, we do receive gifts of an abundant life, an eternal life, and life in the Kingdom of God now.
3 – Abraham, Isaac, Jacob
The verse ends with three fathers of the faith.
"that the LORD swore to your fathers, to ABRAHAM, to ISAAC, and to JACOB, to give them."
God gave to them. God gives to us. He is a good, good Father.
Thank you for reading, learning, and loving God with us these past 10 weeks and 10 verses in Deuteronomy. We pray that these truths you implanted in your heart will grow and bless you in your relationship with the Lord and with others for many months and years to come.
Study Guide
Download this week's study guide here: "We Choose So That We May Live"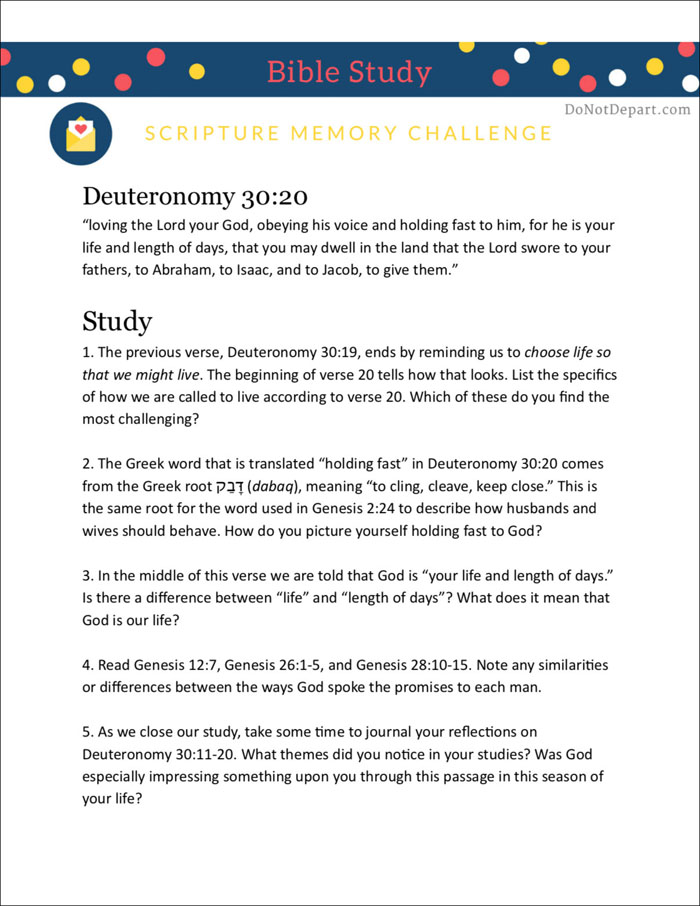 Please share your thoughts here.