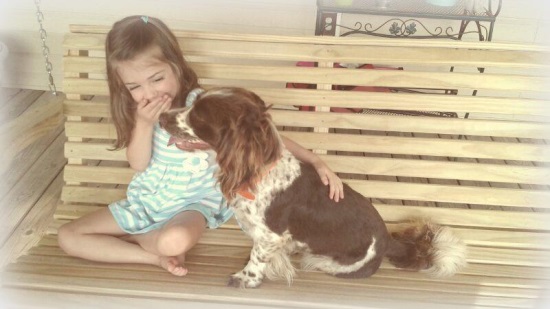 WHAT'S YOUR PLAN?
What's on your to-do list today?
Maybe you have an intricately scheduled plan. Or scribbles on a napkin scrap. Maybe your plans are just floating loose in your head. Regardless of how you keep up with them, most of us have some sort of list of actions to accomplish each day.
But here's the problem: Other people get in the way. Life gets in the way. Interruptions, distractions, conflicts.
How are we to work efficiently with the clock when the world seems to be working against us?
Or in other words, as believers, how are we to be in the world, but not of the world?
When Jesus was talking to His Father on the night before His death, He said, "I don't ask that you take them [the disciples] out of the world."  
Instead, Jesus sent them—and now us!—straight into the world (John 17:15-18).
For our sakes, He made Himself holy that we also might be holy (John 17:19).
DO YOU LOOK HOLY?
But does a Christian's to-do list look any holier than anybody else's list? Sure, we may add a few extras: Read Bible, Pray, Attend church. But otherwise, it's similar: Take a shower. Pack lunches. Go to work. Put gas in the car. Wash clothes. 
How are we set apart?
Because God's Spirit lives inside us, we are different. We work from a higher power and with a different motive. Our goal is to love others in such a way that the world will know Jesus is real (John 17:21).
So perhaps we need to highlight something different on our lists. . . .
TRY THIS
Pull out your to-do list. Under each item, can you add someone's name? Who are you loving through what you're doing?
Pay the bills
(my family)
Answer emails
(my coworkers)
Practice memory verse
(my friends, me)
Weed the garden
(my family, me, neighbors)
Each task now represents a person. A relationship. A soul to share God's love with. Including ourselves.
It's not the what on our to-do list that matters. It's the who.
And it's not the how. It's the why.
It won't come without a cost. You might not cross as many things off your list. But the dividends are rich. With greater purpose, you'll have greater peace, more compassion, and reflect more glory back to God.
So when you make your next to-do list, ask better questions beyond, "What do I have to do today?" Also ask:
Why am I doing this?
Who can benefit from it?
Will I honor God through it?
It might just set apart your to-do list—and your day—as holy.
Want to share this?

"Make your to-do list more than what you will do: Add who you will love. http://wp.me/p1Su7F-2Ym @DoNotDepart #Holiness"
click here to tweet

"It's not the what that matters, but the who. Not the how, but the why. http://wp.me/p1Su7F-2Ym @DoNotDepart #Holiness"
click here to tweet
Are you a list maker? How do you prioritize your to-do list? Please share your tips and comments here.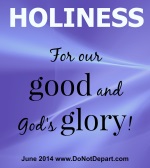 More reading: