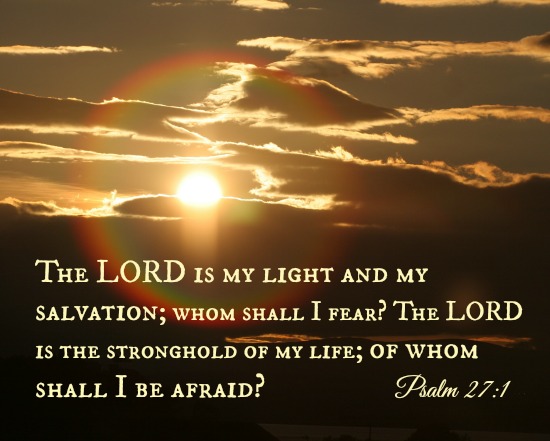 Sometimes I'm still scared of the dark, no matter how old I get. When I hear a strange sound at night or lose my bearings or just need to navigate to the bathroom, I want the lights on.
I'm the same way in life. When storm clouds gather, I want the Lord to shine His light through the chaos and illuminate the path in front of me.
As we begin Psalm 27 today—whether you're memorizing or just reading along—ask the Lord to brighten up the dark spaces around you that have been lurking in the shadows too long. Let His love lead you through enemy territory in full sunlight.
Because don't we all feel safer when the sun/Son comes up?
The LORD is my light and my salvation; whom shall I fear? The LORD is the stronghold of my life; of whom shall I be afraid?
Psalm 27:1
It's not too late to register to join us! Get the details here.