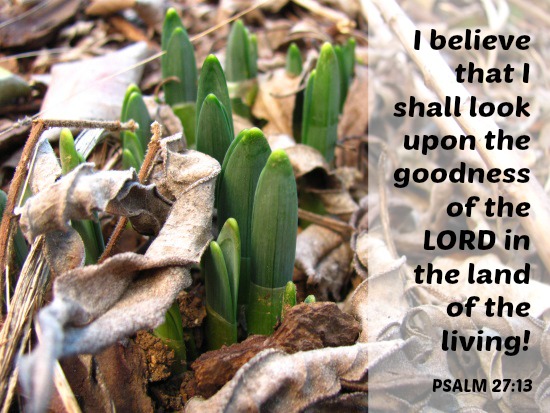 We know that heaven will be awesome. The full presence of the Lord will be so good. But what about here? What about now?
We may not always see His constant wonders with our eyes here, but we have seen some. And as long as we're alive here, we will see more.
Believe it. Look for it. See it. The Lord is good.
Memorize Psalm 27:13 with us this week as we anticipate discovering more of the Lord's goodness.
I believe that I shall look upon the goodness of the LORD in the land of the living!
Psalm 27:13