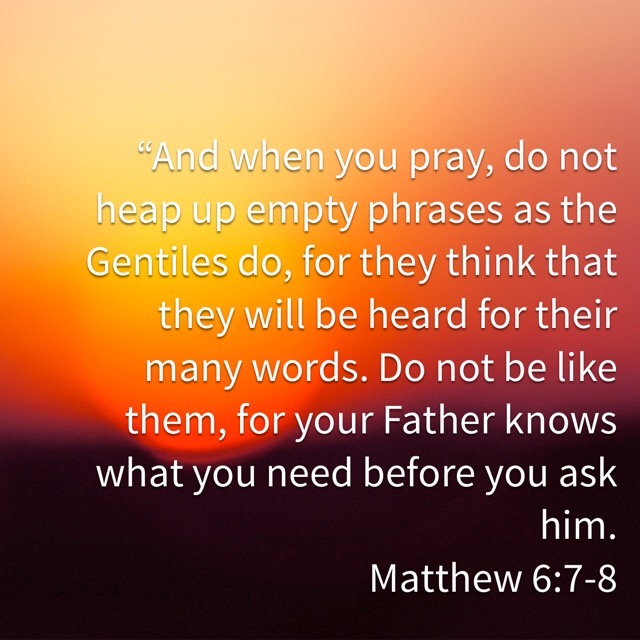 Are you scared to pray aloud?
For many, praying in front of others is akin to public speaking, one of their great fears. We're afraid we'll fumble our words; we'll lose our train of thought; we'll sound stupid.
Most of those fears are based on what? Fear of what other people will think about us.
But in our memory verses this week, Jesus says that praying aloud isn't about being heard by men; it's about being heard by God.
And one fear we need never have is thinking God will miss our message. Even before we say the words, and no matter how inarticulate we may phrase them, God already knows what we mean.
Regardless of whether we mumble or mess up or zone out, God hears our hearts and He is ready to answer our needs.
That's one more blessing we can praise Him for!
How often do you pray in front of others? What scares you about it? What helps you? Please share in the comments.