Update:
Registration is now closed.
But we welcome you to download our free resources on Colossians 3 to memorize it on your own. 
New Bible Memory Challenge
Spring brings new life. And so we begin a new memory challenge!
". . .seeing that you have put off the old self with its practices and have put on the new self, which is being renewed in knowledge after the image of its creator."
Colossians 3:9b-10 (ESV)
Beginning in two weeks on May 1, 2017, we will memorize Colossians 3:1-17.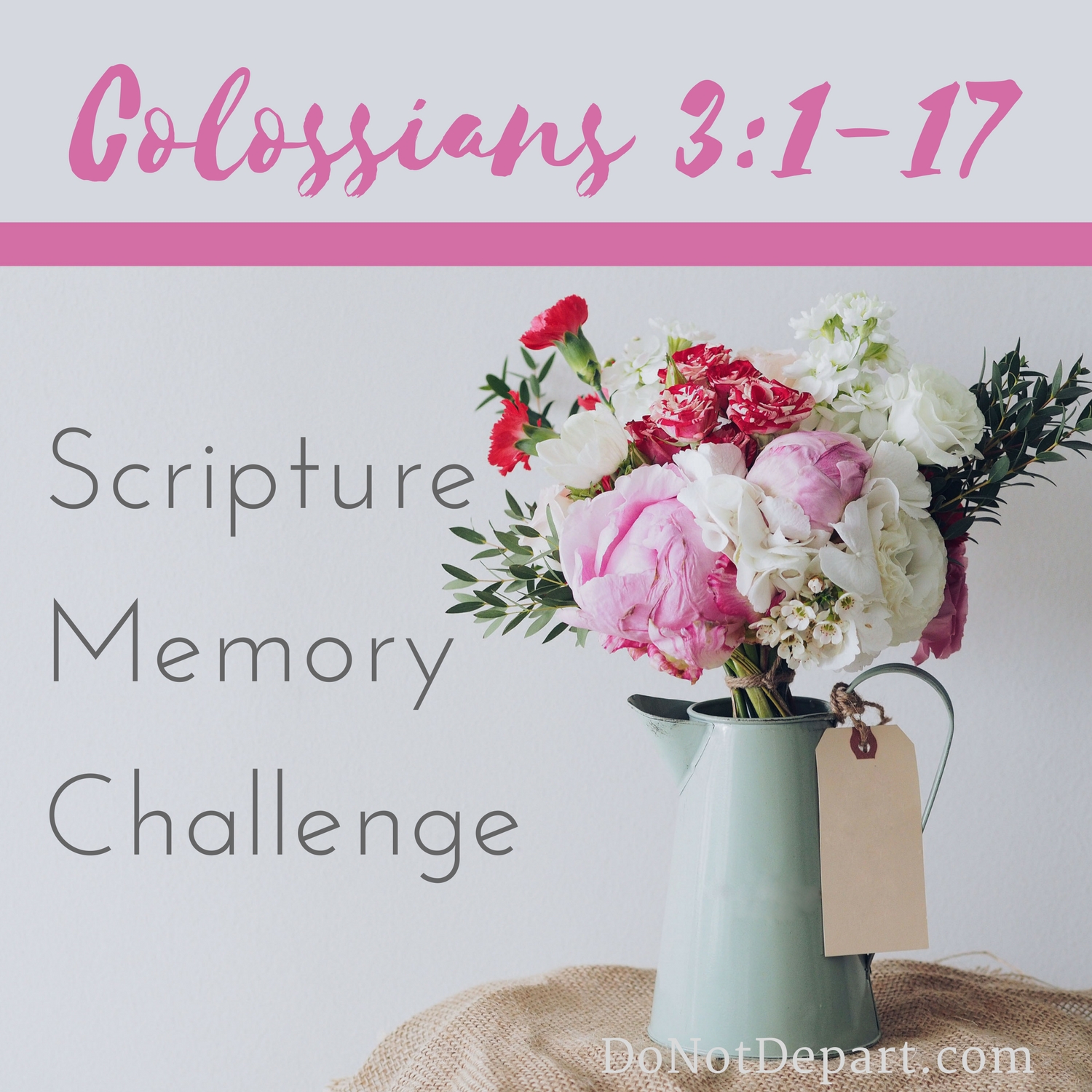 Two Options
You can participate in this challenge in two different ways. You decide which is right for you.
Group A (All in): Memorize 17 verses, 1-2 verses a week.
Group B (Best of): Memorize 5 verses, 1 verse every 2 weeks.
When You Sign Up
After you sign up with your email address below, you will receive an email confirmation. Then within 24 hours, you'll receive an email with links to download and print the many resources we have waiting on you.
Beginning May 1, we'll send you a short email reminder with the verse(s) of the week and encouragement to keep you going.
BONUS: Study Guide from Katie
Our memory challenge coincides with the release on May 1 of Katie Orr's latest study, Everyday Obedience: Walking Purposefully in His Grace (available for pre-order now for $9.99 at Amazon). This guide focuses specifically on Colossians 3:1-17. After the paperback is released, Kindle, Nook, and ePub versions will be available.
If you've ever done one of Katie's books, you know they are an easy but powerful way to dive deep into scripture without a spending a lot of time. In as few as 15 minutes a day, you can explore all of Colossians 3:1-17 in four weeks. Or spread it out from May-July to coincide with our memory schedule.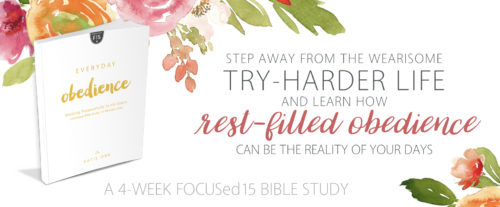 Spread the Word
Please help us spread the word about the words we'll be memorizing. These are powerful truths to dwell on in the next several months about who we are in Christ. Join our Hide His Word Facebook group here.
Any questions or comments? Please share in the comments.
Registration is now closed.