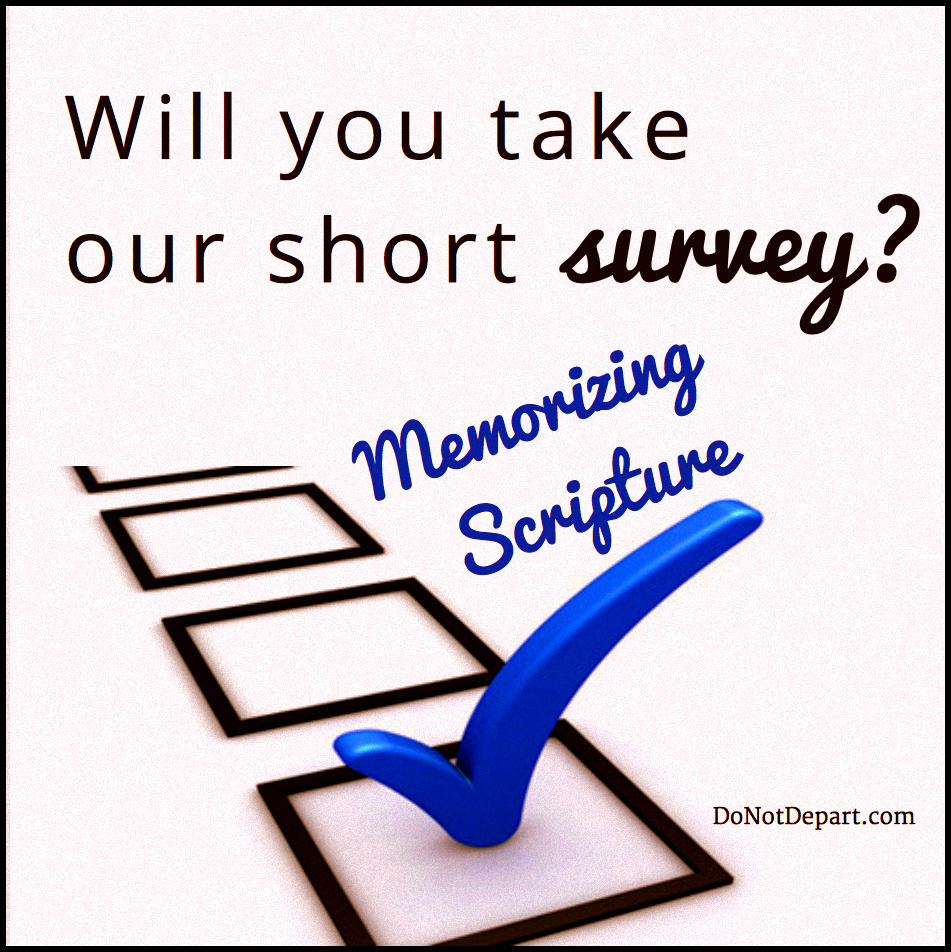 If you want to memorize more Bible verses in the new year, we are preparing for you!
We'll announce the details within the next few weeks.
But this week, we need your help. Can you take a couple of minutes and fill out this 10-question survey? We want to hear your preferences on how and what you like to memorize.

Survey closes this Sunday, Dec. 18. No names or email addresses please.
Thank you!