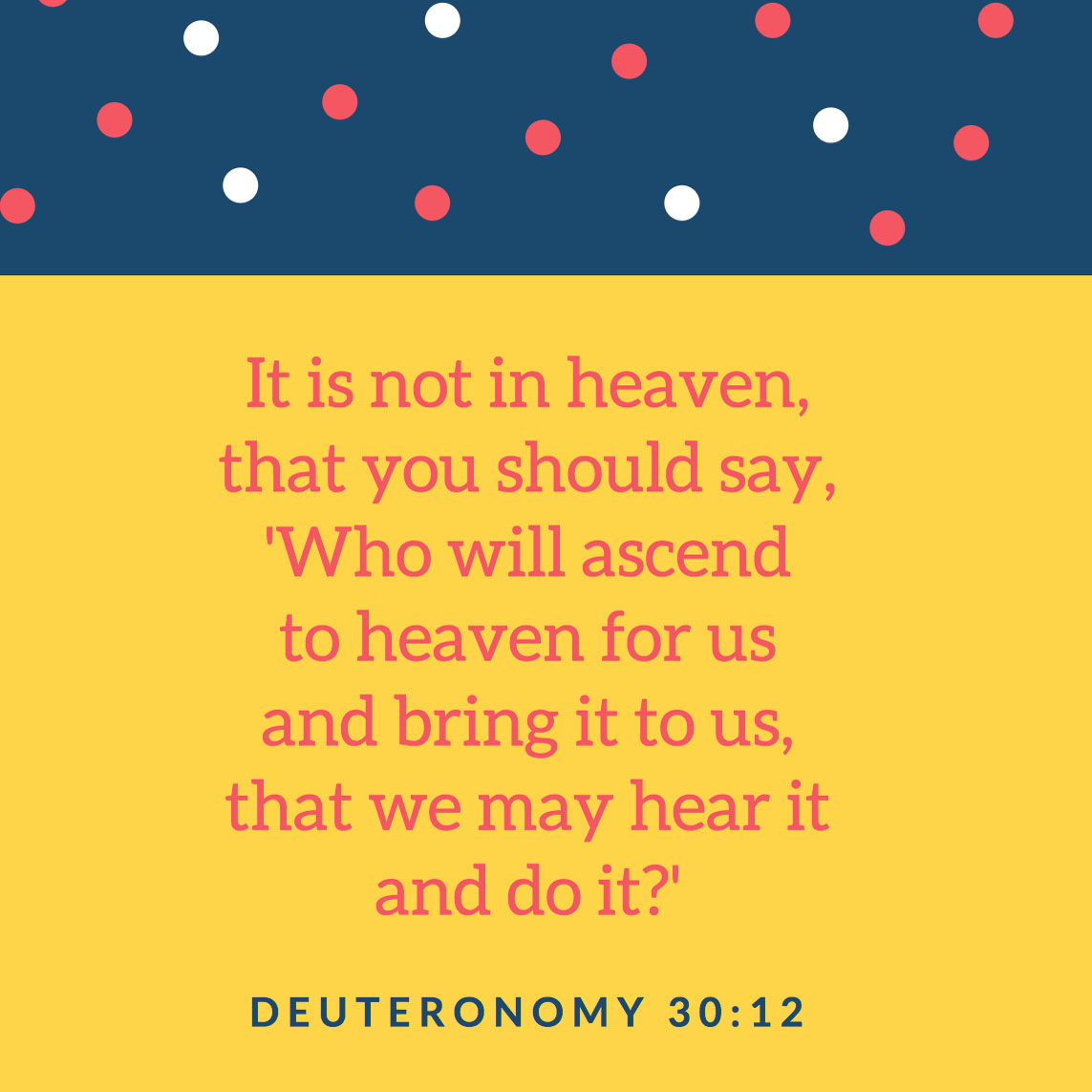 Memorize this week
"It is not in heaven, that you should say, 'Who will ascend to heaven for us and bring it to us, that we may hear it and do it?'"
Deuteronomy 30:12 (ESV)
This is week 2 for memorizing Deuteronomy 30:11-20.
Each Monday we will share memory tips specific to each verse. Use these if they help; discard them if they don't. We want to help you memorize these words.
But not so you'll have a set of words in your mind, rather that you'll have a collection of truths in your heart.
Notice the Similarities
In week 1, verse 11, we learned that God's commandment isn't too hard or too far off. This week in verse 12 we'll learn that neither is it too high.
If you're like me, the transitions between verses can be difficult to remember. Once you get going on a verse, you can keep going. But beginning a fresh verse can be difficult.
In Deuteronomy 30:12, the verse begins with "It," which is a natural carryover from verse 11.
What is "It"? It is God's commandment.
Also carrying over from verse 11 is the use of negatives (NOT too hard, NEITHER far off). Verse 12 says it is NOT in heaven. Verse 13 next week will also be a negative (NEITHER).
Who? You or Us?
Verse 11 was Moses (I) speaking to them (YOU).
In verse 12, he continues with YOU, but then he puts himself in the listener's position. He asks a question by switching to US. This pattern will also be repeated in verse 13.
The Questions
Notice the doubles here. Who will ascend to heaven (1) FOR US and bring it (2) TO US? That we may (2) HEAR IT and (2) DO IT.
Also notice there are 4 IT's in this verse.
Do Not
As you memorize these week, let these words develop gratitude in your heart for what we do NOT have to do. We don't have to do the impossible to hear from God. God brings it down to us.
Want to dig deeper into this verse? Use our study guide, answering one question each day.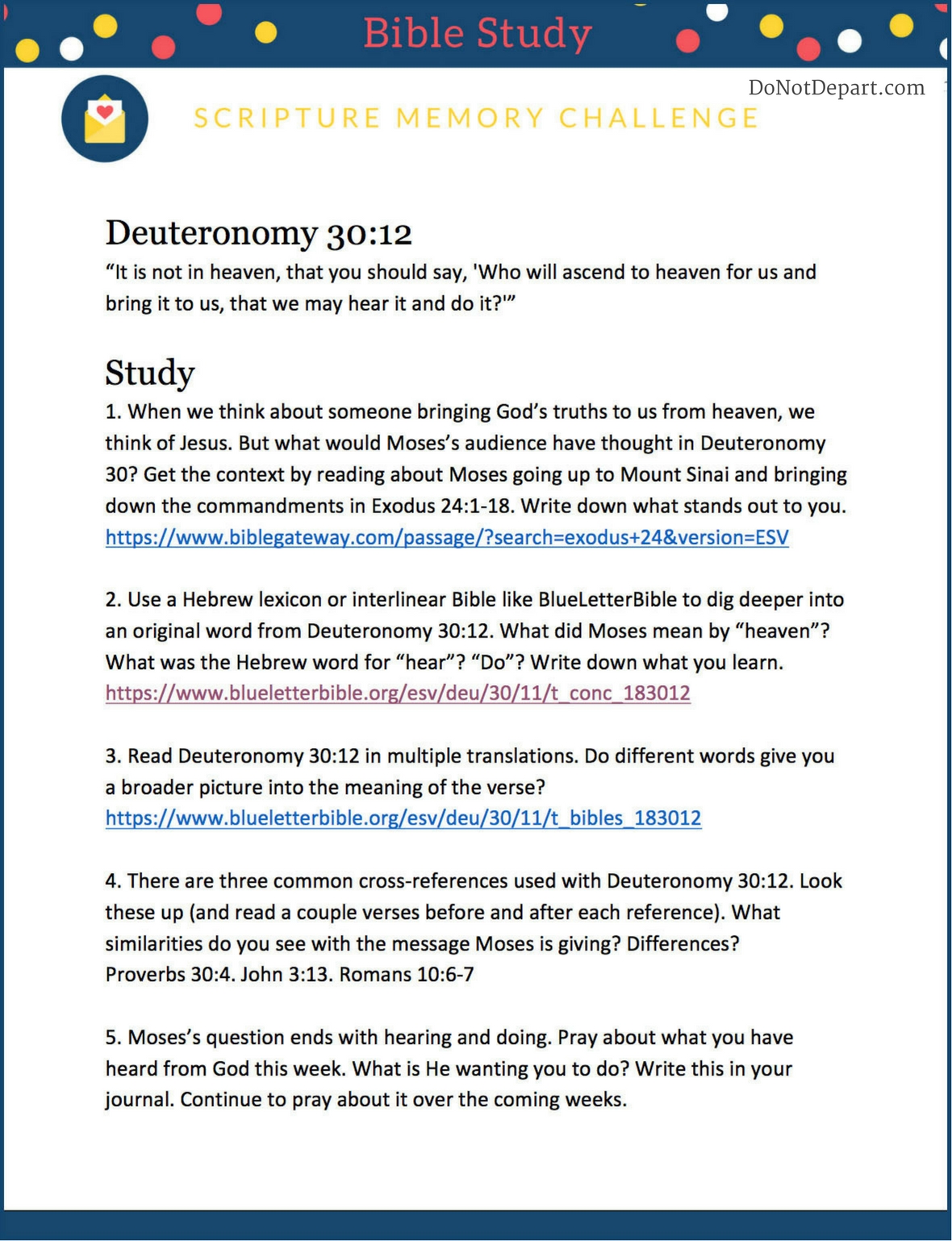 Did you memorize Deuteronomy 30:11? Are you memorizing verse 12? What helps you memorize? Please share in the comments.