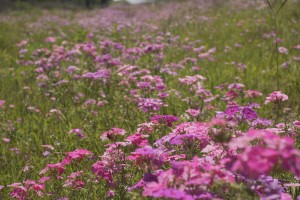 Studying God's word means nothing if it doesn't affect our days. Here are some helpful tips, as we focus on what to do as a result of what the Lord is teaching us through His Word.
1. Consider this: You already know more than you can ever obey.
Too often we can find ourselves looking for the "next best Bible Study" to revive our spiritual life. Instead of trying to find something to "fix" you, look and listen to what you have already been taught. Oftentimes God is wooing us to apply something, through a few different people and places but we can be too busy or too stubborn to hear what He is saying. Obey what you already know and you will see life change.
2. Focus on one thing at a time.
Focusing on too many things is a sure way to fail. We can only do a few things well. Prayerfully search for what God wants you to focus on, pick one and move forward.
3. Give yourself time…
Monthly focuses work for me. If I move on to the next thing too quickly, I find myself quickly losing ground I made in the last thing I was working on. Establishing new habits and breaking the old ones take time.
4. …and grace.
Discouragement brings us to a halt in our efforts to apply scripture to our lives. You will fail. I will fail. By God's grace we can get back up and try again.
5. Take baby steps.
The steps we take towards change must be specific and realistic. Take small, intentional steps towards what God is calling you to.
6. Make a plan, and share it.
Whether it be in a journal, with a friend or spouse, on Facebook, Twitter, or all of the above! Share what God is leading you towards. This helps bring clarity as you process it with others, as well as brings solidarity to your plans. Of course, sharing your plan is also a great source of accountability.
7. Surround yourself with others who are heading in the same direction.
My favorite thing about Twitter is the community that I have found from others who are working on the same thing I am. #HelloMornings has been fuel to my efforts in getting up early to meet with the Lord. #HideHisWord is a great source of encouragement and accountability from others who are memorizing scripture. Of course, you can do this without Twitter. Find two or three others who will commit to praying for you, and invite them to join in on what God has challenged you to.
8. OBEDIENCE is the key.
Regardless of our well-laid plans we must pay attention to the Lord's leading. He may later lead us to stop, be still, or focus on something else well before we feel like we are "ready" to move on. If our efforts are not out of obedience, then it is impossible to apply scripture to our lives in a way that will bring life change.
9. Pay attention to what is driving your efforts.
Are you driven primarily out of your own strength, or out of an overflow of all the Lord is doing in you through His great grace?
10. Remember who is ultimately the One who brings change.
Are you so foolish? Having begun by the Spirit, are you now being perfected by the flesh? Galatians 3:3

But I say, walk by the Spirit, and you will not carry out the desire of the flesh. Galatians 5:16

I am sure of this that He who began a good work in you will bring it to completion at the day of Jesus Christ…for it is God who works in you, both to will and to work for his good pleasure. Philippians 1:6;2:13
God started the work in you. God is working in you. God will complete this work in you.
Linking up!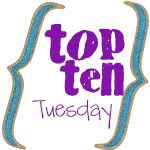 and Thought Provoking Thursday
This is an edited repost from the Do Not Depart archives.