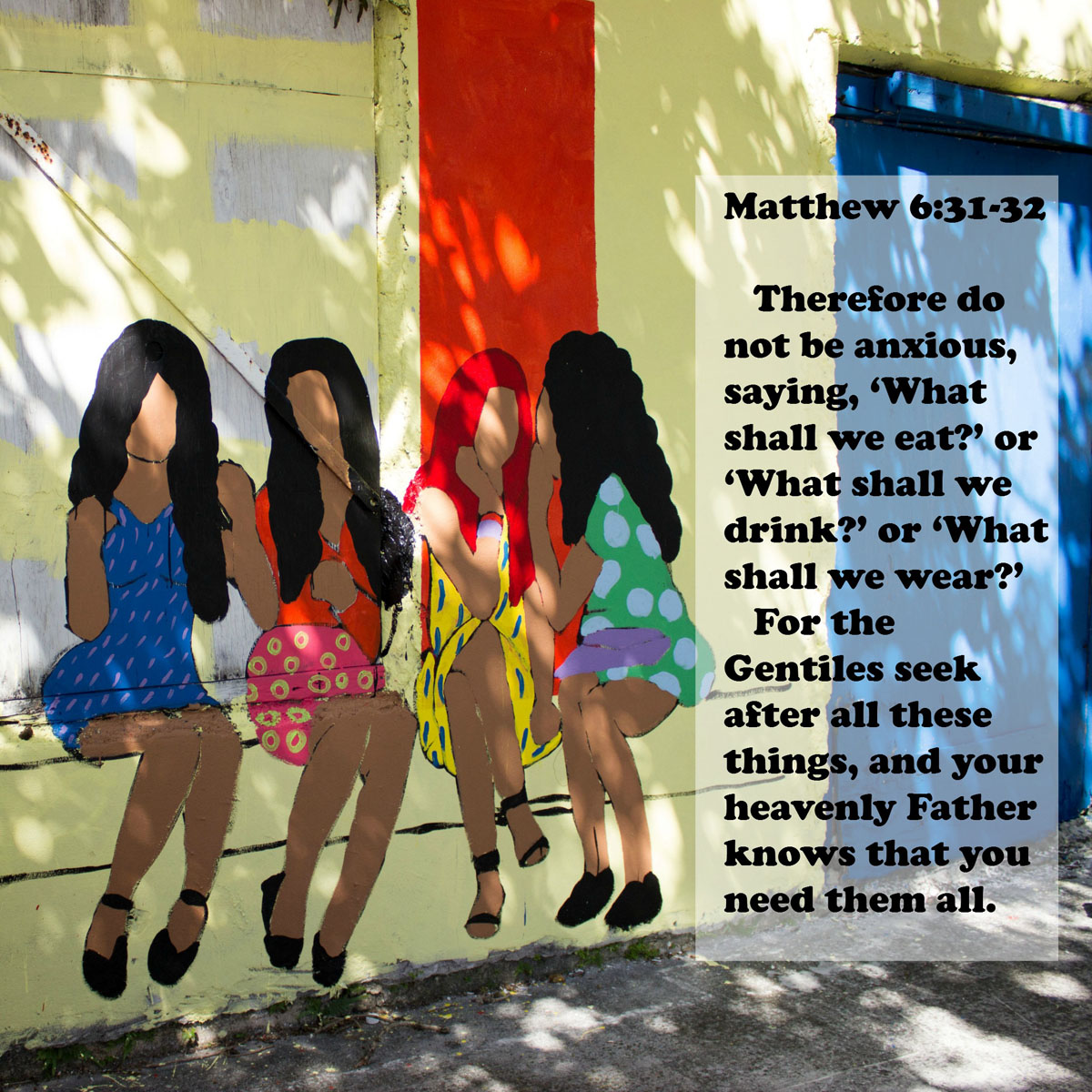 When you're anxious, what do you say?
"What if this happens?"
"What if that doesn't happen?"
"What will so-and-so think?"
I've said variations of all those. I've also said these three classics that Jesus specifically said not to say:
Matthew 6:31
"Therefore do not be anxious, saying,
'What shall we eat?' or
'What shall we drink?' or
'What shall we wear?'
Matthew 6:32 For the Gentiles seek after all these things, and your heavenly Father knows that you need them all."
I don't believe Jesus was saying don't think about what you're going to prepare for tonight's dinner or what you'll wear to your niece's wedding. Planning is one thing, a good thing.
But worrying is another matter altogether.
It's the worrying that Jesus wants to remove from our lives.
His antidote?
Prioritize. God first, everything else underneath.
In this week's (Matthew 6:31-32) and next week's (Matthew 6:33-34) memory verses, we see that Jesus says seek God first, above all else, and the smaller things will work out as God sees fit.
Perhaps it's easier said than done for those of us naturally prone to worry. But that's all the more reason to be glad Jesus was talking to us.
He always knows what to say.
How do you battle anxiety? Do you have a favorite Bible verse you say to yourself? Please share in the comments.