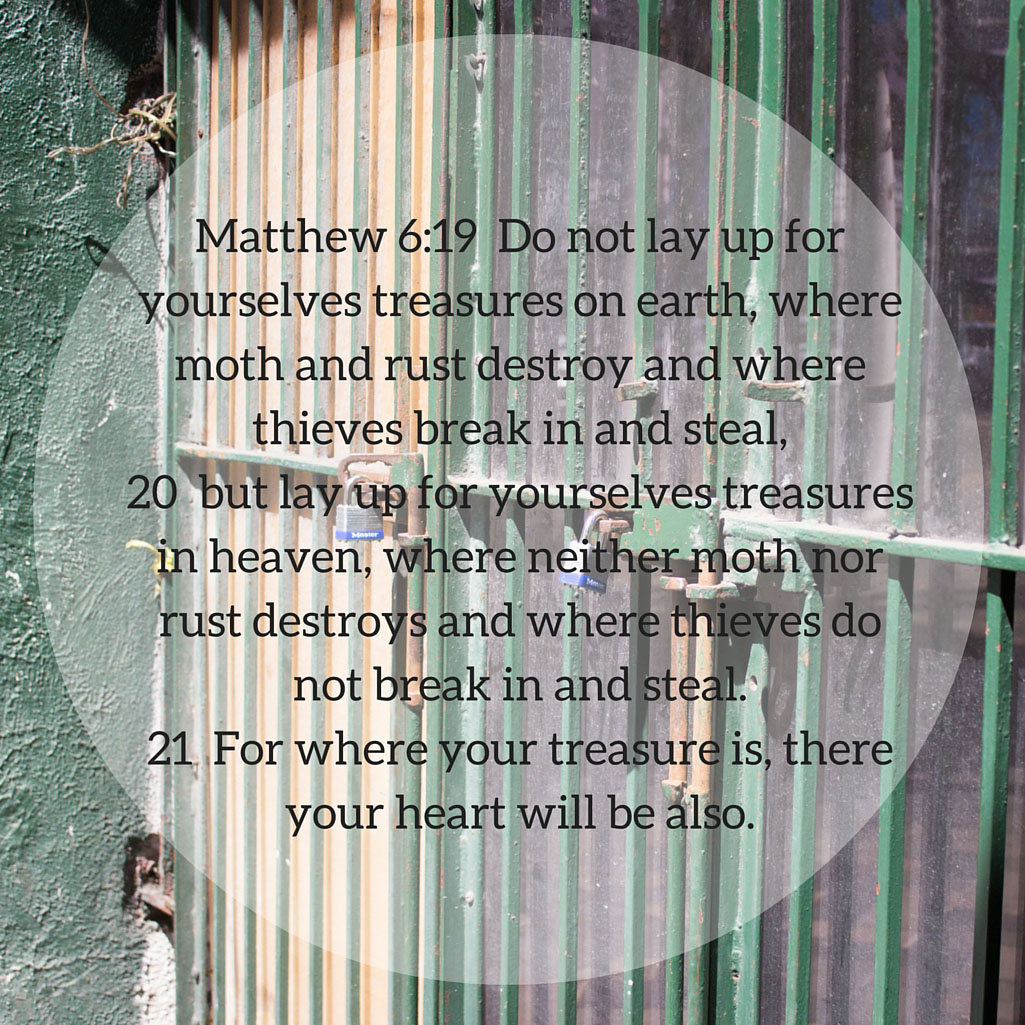 We are rich.
In one sense or another, we all have wealth. What do we count as our treasures?
As we read Jesus's words in Matthew 6:19-21 this week, let us ponder:
What do I value the most?
What brings me the most satisfaction?
What would I most hate to lose?
Then may we reflect on if our treasures are mostly comforts in this life or are of value forever.
Jesus wasn't opposed to pleasure now, but He was encouraging the highest pleasure found in God, both now and later.
We'll continue to see this over the next three weeks as we memorize these six verses, Matthew 6:19-24, on "treasuring." We hope you'll stay with us.
What are your richest treasures? Please share in the comments.